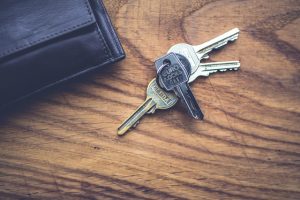 If you're leaving home this summer for a vacation, you'll no doubt want to focus on fun and relaxation. Rather than worry about your home, take the time to safeguard it before you leave. Focus your efforts on one of your biggest investments: the HVAC system.
Take these preventive measures to ensure that your vacation and your homecoming are stress-free:
Leave the air conditioning on, though set at a higher temperature than usual, to save money while you're gone. Pets will remain healthy and plants will continue to thrive if you set your thermostat around 82 degrees. You'll derive an important safety benefit by leaving your air conditioning on, too: You'll deter would-be burglars, who will assume that someone is home.
Change the air filter right before leaving home this summer. Think of it as an insurance policy against the air conditioner shutting down while you're gone if the filter becomes clogged with dust and dirt.
Leave the name and phone number of your go-to air conditioning expert with a trusted neighbor, just in case of an emergency.
With one of your biggest home investments duly protected, don't forget to take other safety measures before leaving home this summer:
Unplug all of your appliances, except the refrigerator. Don't just turn off your computers and laptops; unplug them to guard against power surges.
Shut off the main water valve to prevent flooding.
Turn off your water heater.
Unplug your garage door opener so that no one can enter your garage or your home through an adjoining door.
Lock all your doors and windows. Insert a pole in the track of all sliding doors.
Close your window treatments.
Set timers on several lamps, both upstairs and downstairs, to give the impression that you're home.
Ask a trusted neighbor to keep an eye on your home, collect mail and even park in your driveway intermittently to give the impression that someone's home.
When you're leaving home this summer, it's good to know that someone has your back while you're on vacation. Call Cox Air Conditioning & Heating and let us know how we can cover your back — and your home's big investment — to help you enjoy your vacation to the fullest.