Though it's something we tend to take for granted, automated home heating systems are actually a relatively recent invention. Only dating back to the late Victorian era, central heating systems as we know them provide a comfortable environment to live, work and rest in. In this post, we'll take a look at how homes were heated in the past and what older techniques are being revived using innovative techniques.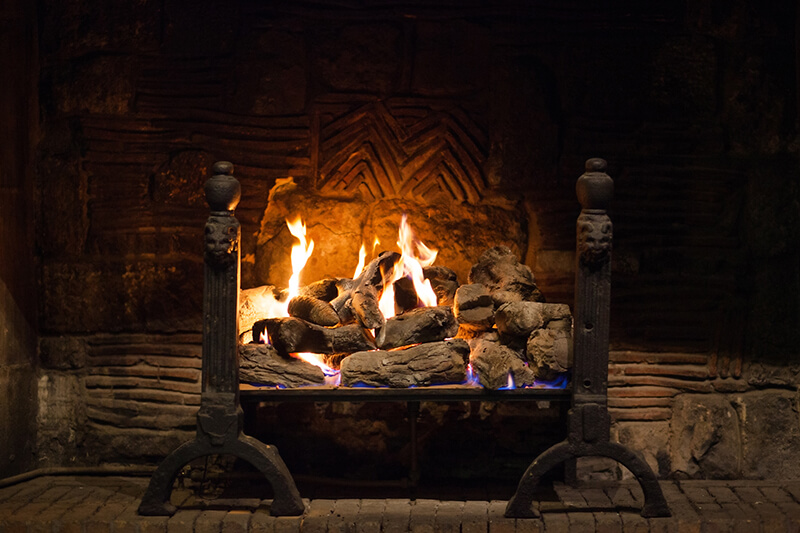 Historic Heating Systems
When our ancestors started moving out of the tropical and sub-tropical climates, the people needed a way to keep themselves warm during the night and cold seasons. Starting and controlling the spread of a central firepit was an important first step towards climate control, one still used by nomadic and primitive cultures worldwide. The Romans were the first culture to develop a general concept of central heating by directing hot air through hollow spaces in floors and walls, one of the reasons why Roman baths were so popular, similar to systems developed independently by Koreans and Muslims. Unfortunately, these developments were lost with the fall of the Roman empire. As time progressed and communication improved, the development of the standard fireplace on one end of a structure became a common feature, directing smoke up the chimney and out of the structure. But these structures weren't evenly heated — the huge fireplaces would warm one end of a home, but the remainder would remain chilly. Firebacks, a heavy sheet of metal often featuring beautiful designs, were next developed, helping reflect even more heat into a structure.
It was Ben Franklin's ingenious design for a woodstove in 1741, building on the Rumford fireplace and adds more efficient combustion, that allowed settlers to live in more and more harsh conditions during the winter, along with the development of the railroad and supply lines. Water-boiler radiators were invented in Russia a little over a century later, a concept reflected in today's radiant floor heating. It was followed by Thomas Edison's invention of the electric heater in 1881, the basis for most all-electric systems, which allowed further automation of heating systems. The invention of the thermostat, a device that provided power to a furnace when the temperature dropped below a certain point, allowed automation of home temperature control.
With the recent developments optimizing energy efficiency, HVAC systems have become the standard in American homes rather than the exception. To ensure your climate controls continue working in the same automated system you currently enjoy, make sure to have it regularly maintained. At Cox Air Conditioning and Heating, we've been serving the community since 1958. Please contact us with any questions or to schedule an appointment.