When you're looking at a home, the HERS score may come up as a point of discussion or negotiation. But what does it mean overall? The Home Efficiency Rating Standards (HERS) looks at the overall energy efficiency of a home, whether existing or new construction. Here are a few things about HERS and why it matters to you and your household.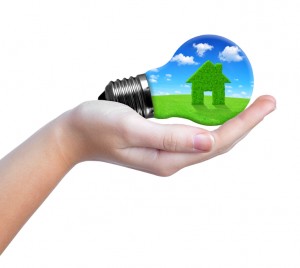 What Is a HERS® Score?
Developed by the Residential Energy Services Network (RESNET), a national association representing home energy rating professionals and energy-efficiency focused mortgage companies, a HERS score is based off an index in one of four computer programs to determine a home's overall energy efficiency. The home that is being rated is compared to a reference home that just meets international energy efficiency standards, with improvements such as better insulation, energy-efficient windows and similar aspects lowering the HERS score of the home being rated. In general, the lower the HERS score, the more energy efficient the house will be. The index also accounts for energy use and production, so a home that has ENERGY STAR® rated appliances, a heating and cooling system with a high-efficiency rating and energy production capabilities such as solar panels or a wind turbine will help lower the score further. Because home heating and cooling are such large parts of your annual energy usage, using a properly rated, energy efficient system from qualified HVAC services can lower your score on the index drastically.
Why Does It Matter?
We live on a planet with more than seven billion other people, and it is becoming more and more apparent that our natural resources are finite and need to be preserved for our own health and that of generations to come. By purchasing a home with a high HERS score or improving the HERS score of your current home, you can quickly improve your home's energy efficiency, lowering your annual energy costs and consumption and helping preserve the environment. When sustainability is considered in home construction, improvement and operation, we can each contribute towards the overall health of our planet.
By keeping a home's HERS score in mind when house shopping or considering HVAC repair or improvement, you can make an informed decision. If you're still looking for HVAC services for your home or business, please feel free to contact us today. At Cox Heating & Air Conditioning, our job has been to provide exceptional service and technical quality since 1958.