When you've got a great HVAC system, it can seem as though switching from heating to air conditioning in the spring should be as simple as flipping a switch. But to get the best performance and longest life out of your HVAC system, you'll need to take a little time to transition it properly. Here are some tips on switching your HVAC system from winter to spring so you won't have to call for an air conditioning repair just after you've turned it on.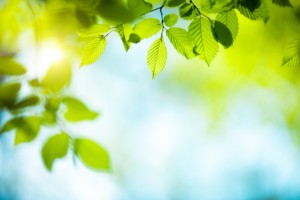 Tips to Take Your AC From Winter to Spring
Remove debris, grass and brush from around your HVAC unit. To properly exchange heat and cold, your HVAC unit should be free of debris, grass and brush for at least 12-18″ around the unit. If it has a good cross breeze to help the process along, your unit can run even more efficiently during the hot months ahead.
Replace your air conditioner filter. Though this is one of the simplest maintenance tasks, it's also one of the most neglected. Why is it important? Because a dirty filter means your blower will have to work harder to move air, costing you money for extra energy and causing premature wear and tear on the system as a whole.
Have seasonal maintenance performed on your HVAC unit. Beyond the simple things mentioned above, it's important to have seasonal maintenance performed before starting up your HVAC unit for the cooling season. Make sure you schedule it now to avoid having to wait for parts and service appointments once it's hot out.
Perform furnace maintenance. Once you're sure you are past the point of needing to heat for the spring, clean off your coils and perform any needed maintenance before putting your furnace to sleep for the summer.
Consider upgrades. Are you thinking about getting a more efficient unit? Want to see what all the fuss is about smart thermostats? Because weather tends to be mild in the spring, it's a great time to get the work done without your home being uncomfortably hot or cold.
By keeping these tips in mind as the weather grows warmer, you'll be able to get years of enjoyment from your HVAC system. If you still need to have your system maintenance done before starting the season or are concerned about possible air conditioning repair issues, please feel free to contact us. We'd be honored to help your HVAC prep for the warmer months ahead!