When you've had your HVAC system running for a while, you may begin to wonder when it is time to have your ductwork thoroughly cleaned. Is there dust puffing out of the vents when your system kicks into operation? What about dust or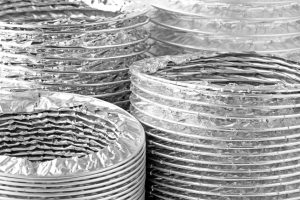 pet hair in the vent? Are you seeing dust on the return air vents? Though you have a filter on your HVAC system to remove dust and allergens from the system as a whole, fine dust will settle out of the air onto the duct surfaces, which then begins to collect other debris. As it becomes thicker, it becomes a surface where allergens including mold and dust mites can build up as well as bacteria. Because of this reason, it's important to occasionally have your ductwork cleaned well to ensure you can continue to enjoy exceptional indoor air quality. Here are a few signs that it's time to get your ductwork professionally cleaned.
Top Indicators of a Dirty Air Duct
Remove one of your vent covers and look at the inside. Is there any matted dust, debris or dirt present? This is one of the easiest places to check the condition of your ductwork.
Take a look at your return air registers. Is there a buildup of dust? If you see a thick, fuzzy dust coating, it's time to get your ductwork cleaned.
What condition is your air filter in? If you have been putting off replacing it and it's become clogged, the air flow isn't moving through it to remove dust. That means the dust is settling out in your ductwork.
Take a look in your HVAC unit's furnace compartment. Is there dust on the blower fan, furnace controls or motor? If there is, it's time for a professional cleaning.
Inspect your HVAC unit's air conditioning coil. If you can't see it, check your manual, because you may need to remove a panel to access it. Is it dirty or is there dust on the surrounding housing? This is a sign you need cleaning because your filter isn't working properly.
By keeping these signs in mind, you can quickly call an air conditioning repair firm to have your ducts cleaned before they become a big problem. If you need a professional air conditioning service to clean your ductwork, please feel free to contact our professionals at Cox Air today. We're always happy to help.