When it comes to your HVAC system, there are a number of approaches you can take to boost your energy efficiency. But did you know there's
another way to cut your home's overhead HVAC costs? It's called a cool roof, and it helps keep your home cooler while allowing your air conditioning to run less frequently, making a big difference in your summer energy bills. Here's what it's all about:
How Cool Roofs Help You Save on Your Utility Bills
Cool roofs reflect light and heat. The most efficient coatings can seriously impact summer heating bills. The U.S. Department of Energy estimates cool roofs can be as much as 50ºF cooler than a conventional roof. It's becoming a popular option for many homeowners because it keeps the home much cooler while still bringing down the cost of running an HVAC system. It also makes your home more green due to the lower need for electricity during peak demand. Thus, lowering the amount of greenhouse gasses released by power plants.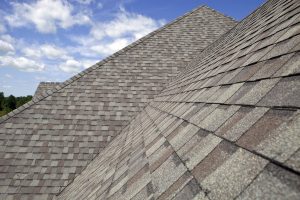 Cool roof coatings can be used on existing tiles or sheeting and is fairly easy to paint onto the surface by spraying or rolling. If you're preparing to re-shingle your roof, consider looking for shingles that have cool coatings applied during manufacturing. To add to the benefits, it also provides some amount of leak protection at the same time, boosting your home's water-shedding ability. The coating also helps roofs last longer, because high heat causes roofing material to break down, so the coating keeps your roof working well for longer.
If you're wondering how much you can save, the US Department of Energy has a great Cool Roof Calculator that helps you figure out how much you can save every year by changing to a cool roof. There are some helpful notes available so you can get the best possible estimate, but you'll want to have your air conditioner manual or specifications handy to refer to during the process.
Cool roofs are yet another tool you can use to make your home more comfortable for a lower monthly utility bill. You can also lower your bill by keeping your HVAC system serviced and maintained on a regular basis. If you need help getting your system repaired or don't have the time to handle routine maintenance, please feel free to contact us today. At Cox Heating & Air Conditioning, your comfort is our only business.