You've done it — you're the proud owner of your very own home! If you're like most new homeowners, then you've probably taken features like the cabinet finishes, countertop materials and plumbing fixtures into consideration during the buying process. But how much do you know about your new home's hidden costs like heating, ventilation and air conditioning (HVAC) systems? Renters rarely have to deal with HVAC systems, but they're a major concern for homeowners.
Are you ready to replace or upgrade your HVAC system? We rounded up four pro tips to help make everything from shopping for HVAC systems to HVAC installation less confusing.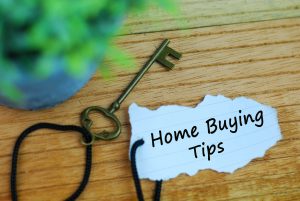 1. Know the Basics
Before you start shopping for HVAC systems, it's helpful to know what you're shopping for, especially since this is arguably one of the most important systems in your home. Most HVAC installation includes:
Air Conditioning: The outdoor condensing unit cools the refrigerant, and the indoor component provides the cool air.
Heat Pumps: These heat and cool your home by cooling warm air during the refrigeration cycle and warming cool air in cold weather.
Thermostat: Think of this as command central. It lets you switch between heating and cooling, adjust the temperature or turn the system off.
Ductwork: Cooled air travels from the central air conditioning unit to each room in the house through these pathways.
2. Consider Cooling Efficiency
If you want to save money on your monthly utility bills during the cooling season, the efficiency rating is crucial. The efficiency of the air conditioning component measures in SEER (Seasonal Energy Efficiency Ratio). In 2015, guidelines set 14-SEER as the minimum for most regions of the U.S.
3. Choose Local HVAC Installation Professionals
This may seem like a no brainer, but no one knows what you need better than pros who live in your area. In addition to having the knowledge and expertise about the products, they can also help guide you to choose the best system for your climate. For example, if humidity is a factor, then choosing an HVAC system with a built-in dehumidifier may be a good option.
From buying your first HVAC unit to keeping up with routine maintenance, Cox Heating & Air Conditioning has your HVAC needs covered. Call today at 727-442-6158 or visit coxair.com to learn more about our exacting standards and commitment to providing the best customer service to homeowners across the Tampa area.