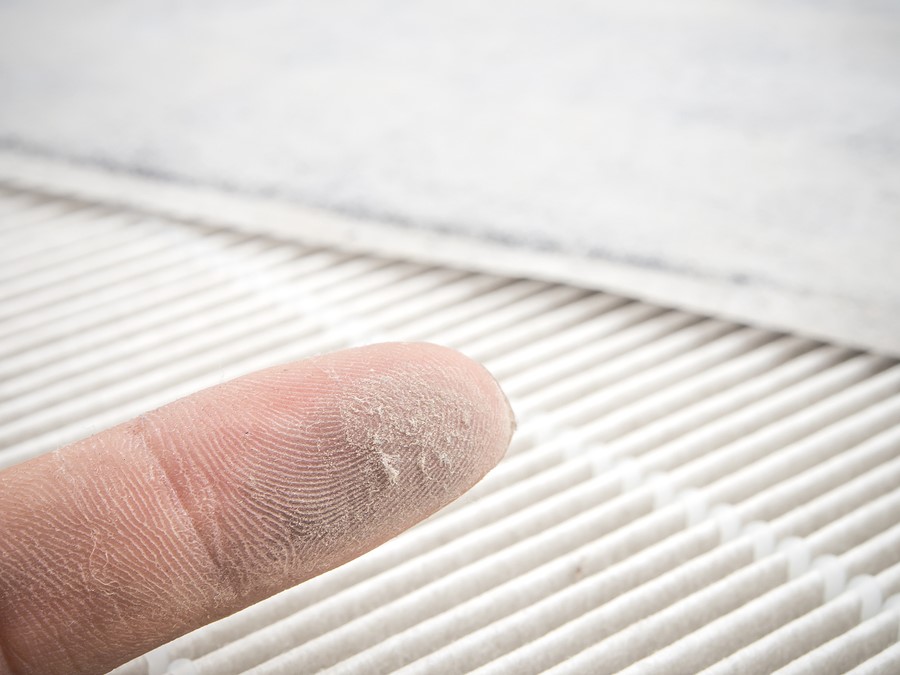 When everything is running smoothly, it's easy to forget about the small things that can make a big difference, like a dirty air filter. Neglecting this one small step can lead to a variety of issues with your HVAC system.
According to the International Association of Certified Home Inspectors (InterNACHI), you should change your air filter at least every three months to avoid having any issues in your home and to keep your system running at maximum efficiency.
Here are some problems that can arise with a dirty air filter:
Poor Air Quality
If your filters are not clean, that means your system is pumping dirty air throughout your home, increasing the amount of dust and allergens you are breathing into your body. This can manifest itself in physical form via headaches, colds, chest pain and other allergic reactions. Cleaning your air filter could make you feel a whole lot better.
Reduced Air Flow
HVAC units are designed to have a certain amount of internal air flow, and a dirty air filter reduces the amount of air that gets to you and the system. If your home doesn't feel as warm or as cool as the temperature settings would suggest, the air filter could be the culprit.
Damage to the System
When filters become clogged with air, it can lead to lead to a pressure drop that doesn't allow any air infiltration at all. In addition, a filter exposed to condensation can become moldy. Both issues can have serious consequences for your HVAC system and could lead to costly repairs or a full replacement of the unit.
Increased Electric Bills
A dirty air filter will cause your system to work harder to get to your desired temperature, which in turn, will cause a spike in power usage. The U.S. Department of Energy says that replacing a dirty, clogged filter with a clean one can lower your air conditioner's energy consumption by 5 percent to 15 percent.
Having clean air filters is one easy step you can take to keep your HVAC system running well. If you have pets or a large family, you may want to consider changing your filters more frequently to ensure your indoor air quality stays high and your utility bills stay lower.