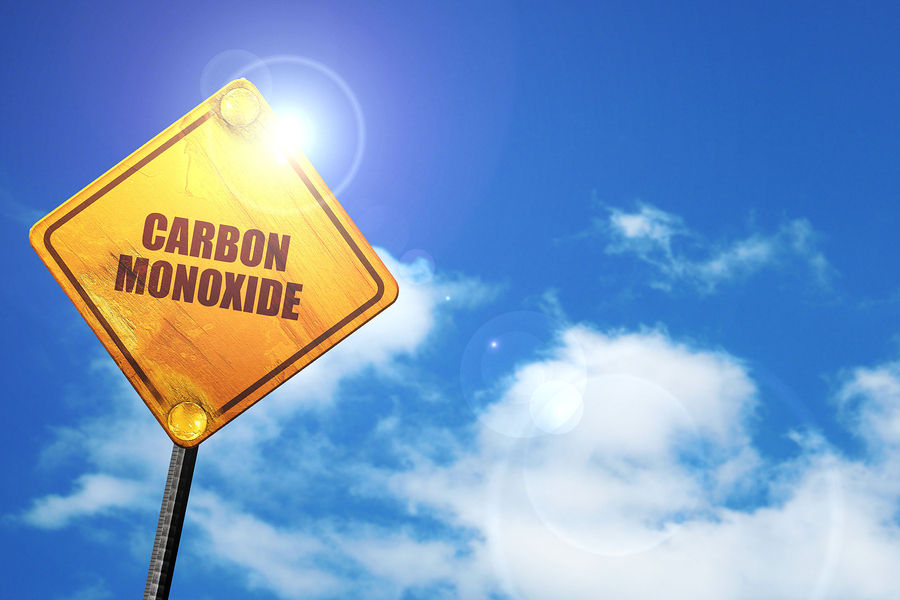 Carbon monoxide poisoning can happen more easily than you think. This colorless, odorless gas is impossible to detect without specialized equipment. As a result, hundreds of Americans per year die from carbon monoxide poisoning and tens of thousands visit hospital emergency departments. Installing carbon monoxide detectors is a good first step for home safety, but there's plenty more you can do to protect yourself and your family.
Carbon Monoxide Detectors
Carbon monoxide detectors sound an alarm when levels of the gas become dangerously high, warning householders that it's time to get out. Install a detector on each level of your home and in the hallway next to every sleeping area, or ask a professional contractor to do it for you. Check the batteries at least every six months, and if the alarm sounds, get everyone out of the house before calling the police or fire department. Use detectors only as one preventative strategy in your home.
Outdoor Fuel-Burning Appliances
Fuel-burning appliances for outdoor use and enclosed spaces don't mix. Even when they're working correctly, fuel-burning appliances produce carbon monoxide, and indoors the gas builds up. Don't run outdoor appliances like barbecues, charcoal grills, hibachis, gas camping stoves or portable generators inside a house or tent. Portable generators must stand at least 20 feet away from a home.
Car Exhaust
Car exhausts contain carbon monoxide, which makes it extremely dangerous to run a car in a garage. Even if the garage door is open, levels of the poisonous gas increase quickly—studies have shown that warming up a car for as little as two minutes in an open garage can cause carbon monoxide levels to reach dangerous levels. When pulling into a garage, turn off the engine immediately after parking. Homes with attached garages are at risk of filling with carbon monoxide if a car left running in the garage. Never run a car if it is closer than 20 feet from an open window or other entrance that leads to an enclosed space.
Indoor Fuel-Burning Appliances
Non-electric appliances like gas water heaters, furnaces and gas stoves can cause carbon monoxide poisoning. All indoor fuel-burning appliances must be adequately vented. Check that the vents to your indoor appliances aren't blocked, and don't cover them with tarp or other materials during renovations. If you aren't sure if the vents in your home are clear, ask a contractor to check them. You should also book a contractor for regular service and maintenance of your indoor appliances to prevent carbon monoxide leaks.
Carbon Monoxide Home Safety
Even if you do everything you can to prevent carbon monoxide poisoning, accidents can still happen. Cox Heating & Air Conditioning advises that if you or anyone in your home experiences unexplained headaches, dizziness, confusion, weakness, nausea, vomiting or chest pain, you could have a carbon monoxide leak. Consult a health professional and explain your concerns. Even low levels of carbon monoxide can cause health problems in vulnerable people like the elderly, children, unborn babies and those suffering from heart disease or respiratory problems.
Taking sensible precautions like installing carbon monoxide detectors can help prevent carbon monoxide accidents in the home. To reduce the risks even further, ask a professional contractor to check your indoor fuel-burning appliances and vents and never run a car inside a garage or use outdoor fuel-burning appliances in enclosed spaces. Don't allow the colorless, odorless gas become a threat to home safety.