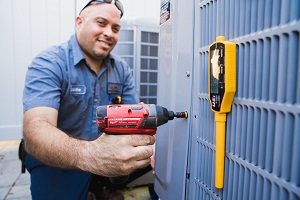 Antique collecting is a fantastic hobby, but not when it comes to your HVAC system. With summer rapidly approaching, it's high time to endure that you have an HVAC system that will keep you comfortable and safe in your home for years to come. While the costs of a new heater or AC can be off-putting, repairing your system will, in most cases, cause it to run more efficiently. This means that you'll save money in the long run on energy costs.
Leaking, clanking, dubious air, and even a yellowing or unsightly appearance are all signs that it's time for an upgrade. Don't wait until it's too late. Call an HVAC company today to discuss your options for a stellar, up-to-date HVAC system. You owe it to yourself and the home that you're proud of.
Without further ado, here are some telltale signs that it's time to update your HVAC system.
It's Older Than You
Back in the day, individuals and corporations alike weren't so concerned with energy efficiency. Even if they were, the technology wasn't yet available to construct systems that ran efficiently. If your HVAC system is over ten years old, there's a good chance you're not only wasting energy, but you're paying more than you should be for heating and cooling.
When you install a new system, you stand to save up to 40 percent on your energy bill. Not to mention, gone will be the days where you and your guests have to look upon an unsightly thermostat and unit. You'll be able to control the temperature of your home on a digital screen with the touch of a button, indicating that you've moved into the 21st century.
Undesirable Noises or Smells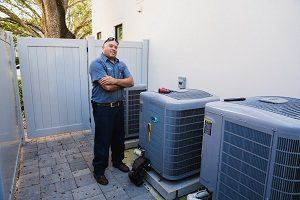 If your unit is making strange clunking noises, this is indicative of a problem with its internal operations. All of the parts of your HVAC system should be moving seamlessly without waking you from a peaceful night's sleep. If you're hearing brand new and frightening sounds, this indicates that a malfunction will take place in the near future.
Additionally, strange smells are a sign of poor air quality. This is a sign that your system has been infested by dust, mold, excessive moisture, or other unwanted elements. If your HVAC system regularly takes in materials it's designed to filter out, it may be beyond repair.
Repairs Cost You a Fortune
If you've already called in the professionals to repair your heating or cooling system a handful of times but you're still experiencing the same problems, it's time to move on. Yes, new installation is likely to cost more than one repair appointment. However, how many repair appointments do you need to schedule before you're losing money? Not many.
Stop dealing with your antiquated and potentially unsafe HVAC system. Call a professional today if you notice any of the above issues as well as refrigerant leaks or lack of cool or hot air. HVAC companies offer a diverse range of services that can help you in almost any situation. All you have to do is pick up the phone.