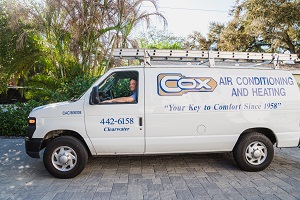 Mold loves environments where plenty of moisture and organic material exists and isn't overly picky about the temperature. In fact, mold thrives in locations with temperatures anywhere from 32 – 120 degrees. In homes, basements, crawlspaces, bathrooms, and kitchens all have the opportunity for mold to develop because they tend to be moisture-rich locations. However, one area of the home that many people don't of as being prone to mold growth is the HVAC system. The truth is this is a very common place for mold to thrive. Check out the following tips to help you prevent mold from growing in your HVAC system.
Maintain Drain Pans
Drain pans tend to collect water causing the microbes resulting in mold formation. One way to prevent this from happening is to clean the pans regularly and are make sure they aren't sloped. When pans are dirty or sloped, water accumulates and can't move through.
Replace You Air Filters
Follow your HVAC system's manufacturer recommendations for changing air filters. Depending on the type of filters you use this may mean swapping out an old for a new filter once every 30 – 90 days. Dirty, wet air filters don't work well and can't trap containments and mold spores. Therefore, if you have an old filter, the chances are high that mold spores are spreading through your home when the heat or air is running.
Keep Ducts Clean and Dry
When was the last time you had your air ducts cleaned? If you're like many people, the answer to that question is probably not recently. Residential air ducts trap moisture and have a buildup of dust, dirt, dander, and other allergens. If there's any water in the air duct, this needs to be removed right away to prevent mold from becoming a problem.
Use a Mold Inhibitor and Disinfectant
Mold inhibitors are applied to the HVAC system according to manufacturer directions. When using one of these products, only use an EPA-registered, HVAC-approved inhibitor. Also, before using the inhibitor, apply a disinfectant to the system to get rid of any existing containments.
Have Air Intakes Checked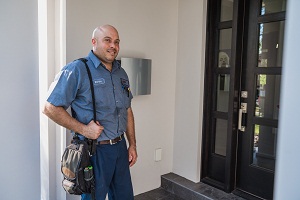 This is the area of the HVAC system where organic materials accumulate most. Keep the areas below the air intakes clear and free. This may mean removing dumpsters, trash cans, cleaning up bird droppings, and removing standing rainwater.
Have Humidity Levels Checked
Contact an HVAC service to check the humidity levels in your home. The less moisture you have in the home, the less likely it is that mold will develop anywhere, including your HVAC system.
Don't let mold take control of your home. Keep it under your thumb by maintaining your HVAC system and regularly monitoring for high moisture levels. One of the best ways to do this is to purchase a maintenance package from a local HVAC company. When you have a dry home, you won't need to worry about your family's health or spend money on HVAC replacement, mold remediation services, or water damage restoration.