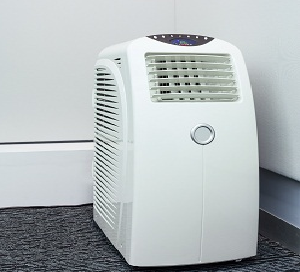 Most people believe having a clean home is a priority. They vacuum, sweep, and dust their homes regularly and, yet, their homes are still full of allergens, unpleasant odors, and dust. To make your house even cleaner, you need an air purifier. These devices use a system of fans to draw in the air around your home and filter it to remove hazardous airborne particles of bacteria, dust, and pollen. Read more to learn about the many advantages of using an air purifier.
Clean Air and Lung Health
Using an air purifier guarantees that the air in your home will be clean. According to the EPA, the air indoors is, on average, two to five times dirtier than the air outdoors, sometimes even more. An air purifier can remedy this and keep you and your family healthy. The effects are especially beneficial for the lungs. Regularly breathing in pollen, dust, dander, and other particles can have a negative impact on the lungs. You and your family members may experience long-term breathing and health issues, depending on how dirty the air is. With a purifier, you can ensure you're breathing clean air and your lungs will be healthy for a long time to come.
Remove Odors and Smoke
Air purifiers can also help to get rid of unpleasant odors in the home. All sorts of smells can fill a home, especially if you have kids or pets. Though you may love cooking and eating fish, you may not enjoy smelling it for the rest of the evening. An air purifier can help to remove odors all around the house. It can also help to neutralize the scent of smoke. Whether you have a smoker in the family, a fireplace, or an amateur chef who burns food frequently, this device can help. The purifier will trap the smoke before the smell gets stuck to your upholstery.
Pets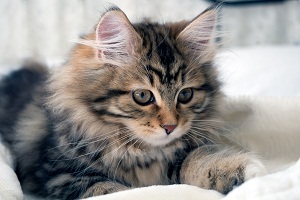 Though your pet is adorable, pets also release odors, dander, fur, and other allergens into the air in your home. Air purifiers can take care of these allergens before they settle around your home. This is especially helpful if somebody in the house has a pet allergy.
Dust and Other Allergens
As mentioned before, air purifiers can trap dust and other allergens that may be floating in the air. Unfortunately, there is no way to remove dust from your home completely. Even the cleanest homes will have some dust build-up. However, with an air purifier, you can catch a lot of the dust before it settles, leaving you with less clean-up to take care of. These devices can also trap other irritants, which can limit the impact of seasonal allergies. With a purifier, the whole family can breathe a little easier.
Combat the Spread of Bacteria and Germs
A good air purifier can remove up to 99 percent of airborne bacteria and particles like pollen and mold spores. When the air is cycled through the filters, the majority of these bacteria are removed. They can also prevent germs and illnesses from spreading throughout your home. Next time your child comes home from school with a cold, turn on an air purifier with a HEPA filter to neutralize 99.97 percent of airborne germs.