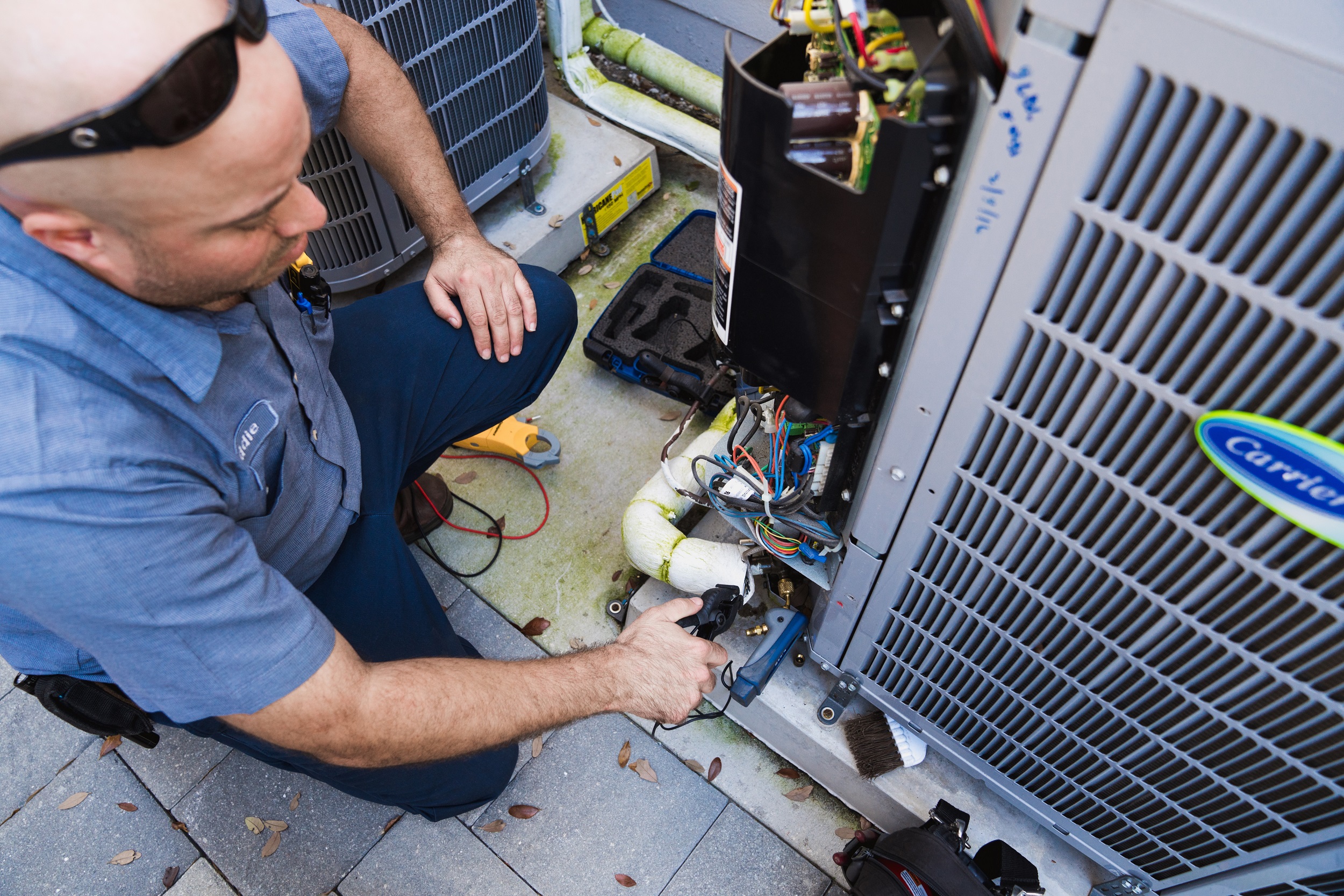 Winter's right around the corner, which means it's time to start taking measures to ensure your home keeps the heat in and the cold out this winter. Your heating and cooling systems consume a great amount of energy, so taking the time to prep them for the cold months ahead will help you save on your energy expenses. Here are seven ways to get your HVAC system ready for the cold to ensure your home stays nice and warm all winter long.
Inspect Your Air Filters
When your air filters go unchecked for an extended period of time, they can become dirty and less efficient. Improper care of your air filters can greatly reduce the airflow of your HVAC system and jeopardize the air quality of your home. Be sure to check your air filters every few months to ensure your vents are functioning properly.
Keep an Eye on Your Thermostat
Your thermostat is critical in not only maintaining a comfortable temperature in your home, but also controlling your heating system to run at maximum efficiency. There's no sense in wasting money by heating your home while you're out of the house, so program your thermostat to keep your home warm only when needed. While this small adjustment won't change your day-to-day living, it'll help you save a fortune on energy expenses.
Unblock All Vents
Take a walk around your house and make sure that your return and supply vents are clear and not blocked. Oftentimes, furniture, rugs, and other large objects can impede airflow throughout your home, in addition to potentially damaging your HVAC system. If you notice dust or grime accumulating on your air vents, be sure to give them a proper cleaning to avoid unwanted buildup.
Insulate Properly
Taking care of your HVAC system requires you to properly insulate your home prior to the arrival of winter. Your house can lose a lot of heat through your attic and crawl spaces, so you'll want to ensure you have proper insulation in place in order to maintain your home's overall efficiency. Not sure how much insulation your house needs? Call on an HVAC technician who can assess the state of your insulation and provide expert advice.
Use Your Fireplace Wisely
While your fireplace is a great way to get cozy and warm during the winter, it can be a source of heat loss in your home if not taken care of properly. Only keep your chimney damper open when you're using the fireplace, as your chimney can act as a heat vacuum if the damper remains open for an extended period of time. A chimney cleaner can also come by and inspect your fireplace to ensure there are no cracks or signs of concern.
Call on a Professional
Your best bet to make sure your home is ready for the winter is to call on the HVAC professionals at Cox Heating and Air who can provide you with reliable service for your HVAC system. Most homeowners fail to have their heating and cooling systems inspected before a problem arises. At that point, you'll likely end up spending precious time and money on fixing an issue that could have been avoided. Always err on the side of caution before winter arrives and ensure your home stays nice and warm.