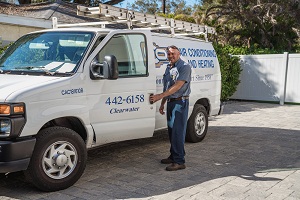 The HVAC in your home is largely an "out of sight out of mind" system. It's often easy to take for granted when your HVAC equipment is running like clockwork because you don't usually hear it and it's most often tucked away in the basement or your mechanical closet. However, when it does malfunction, or when it does have problems with efficiency, your home can get super uncomfortable in a short amount of time. Here are five things you should always be aware of to make sure your HVAC is running as efficiently as possible.
Ductwork
Approximately 20% of the air in the average home is lost through ductwork leaks. Leaks in the ductwork in your home can cause serious energy efficiency concerns but often go undetected. The best way to ensure your duct system doesn't have any leaks and won't cause efficiency issues is to work with an HVAC contractor to keep it maintained and tuned up throughout the year.
Thermostat
Your thermostat settings have a lot to do with how hard your HVAC equipment works to keep everything going. The lower you can set your thermostat, the less energy your furnace needs to consume. By setting the thermostat a degree or two lower than where it's at currently, you can make your home more efficient as well as save a bundle of money on your utility bills over the year too.
Insulation
The efficiency in your home is only as good as the insulation in your walls. The insulation in your walls works as a barrier for the air that would otherwise escape. If your house lacks enough insulation, your home will be less comfortable, and your HVAC equipment will need to work extra hard to keep the whole house heated or cooled depending on the time of year. Having a qualified contractor come out and assess the insulation value in your home is the first step towards making sure you're comfortable all year round and have the best equipment available.
Air Filters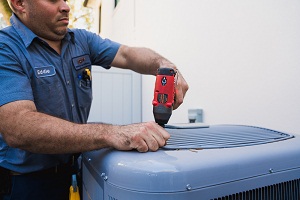 One of the easiest things to do that has one of the biggest impacts on your HVAC functioning is the air filter. A dirty filter blocks the airflow in your home and forces your furnace and air conditioner to work harder to keep the home at optimum temperatures. Plan to change your filter once every four to six weeks or as recommended by an HVAC maintenance contractor.
Maintenance
Regular maintenance is key to a properly functioning HVAC system. Be sure that you work with high-quality professionals to come out and perform a tune-up annually. Entering a maintenance agreement with a reputable HVAC company is one thing you may want to consider saving money on your repair bills and ensure maintenance is done on time and correctly.
Sometimes people feel they need to replace HVAC equipment when all it would take is some maintenance to keep the system in good shape. Reach out to the team at Cox Air today for more ideas on how to make the most of your HVAC system for a more comfortable home at any time of year.