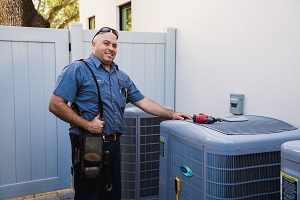 Good news! Most compressor problems are preventable. If you want to avoid expensive air conditioning repair service, you need to read this. Keep reading to learn the eight reasons compressors malfunction and what you need to do to prevent a breakdown.
Dirty Coils
Condenser coils are vulnerable to mineral scale buildup, dust, and other grimy substances. When the coils get dirty, they overheat, and this causes AC compressor failure. Clean your coils or have a professional do this to prevent future problems.
Clogged Suction Lines
Another common reason for compressor failure is blocked suction lines. When refrigerant lines clog, you should notice that your AC isn't cooling as well. Don't ignore this issue. Doing so will raise the temperature and pressure in the unit and cause failure.
Too Big or Small Suction Lines
This line must be the right size to allow refrigerant to move through the system. When a line is isn't the right size, leaks develop, and this puts stress on the system. To find out if you have an improperly sized suction line, you need to contact an experienced AC technician to look into this issue.
Low Refrigerant
The refrigerant is what cools your home. It's a chemical called Freon that must remain at a certain level to properly cool your home and keep your compressor running. If you have low Freon levels and continue to run your air conditioning, this causes strain, and eventually, the strain leads to a broken compressor.
Too Much Refrigerant
Yes, you can have too much Freon. There's even such a thing as the wrong type of refrigerant. Compressor failure happens from this problem when homeowners try to add their own Freon, or they hire an inexperienced HVAC technician to do the job. Always hire professionals to check Freon levels and make adjustments to prevent premature compressor failure.
Electrical Problems
Don't overlook the possibility of electrical problems causing compressor problems or other HVAC issues. The first thing heating and cooling technicians test for when dealing with a failed compressor is the presence of acids. Acid buildup leads to burnout and does a lot of damage to the system. If acids have caused your unit's compressor to stop working, the technician will probably recommend HVAC replacement because the cost is too great to consider fixing. It's often cheaper to buy a new unit.
The good news is that most electrical problems are preventable. With regular tune-ups, technicians spot potential problems such as damaged fuses and wiring. These small problems are taken care of before they erupt into a bigger problem that causes acid buildup.
System Contaminants
HVAC systems are subjected to air impurities, high heat, and pressure. When units are introduced to high levels of moisture, debris, and dirt, this leads to compressor issues. Clean the unit regularly to keep contaminants to a minimum.
Not Enough Oil Lubricant
The oil pump and other lubricant levels must be checked regularly and maintained by AC service professionals. When the system doesn't have enough lubricant, it can't function and breaks down.
Do you want to extend the life of your AC's compressor? Contact Cox Air today to learn more about AC maintenance.