Is your air conditioner running erratically or running non-stop? This is certainly annoying and something that you want to fix right away, because it could be a sign of a bigger problem. Air conditioning units that cycle on and off too much or run too long should be looked at by an HVAC specialist. Go ahead and read the following information to help you get a better handle on what's happening with your air conditioner, and then call for repair services.
Faulty Thermostat
It's natural when your air conditioner is turning on and off constantly to automatically jump to the conclusion that's it's something seriously wrong with the system. However, before you assume the worst, check your thermostat. Are the batteries running low? Do you need to move the thermostat to a better location to accurately tell the temperature? Or, is there a loose wire? Ultimately, the thermostat controls the air conditioning unit, so this is always a good place to start when you're having problems.
A Dirty Evaporator Coil
If you forgot to have your air conditioner serviced at the end of the cooling season, this could be the problem. When evaporator coils become saturated with debris and dirt, this messes with the cooling process. To avoid this problem, it's a good idea to clean the coils once every few months. Also, if you're installing a new air conditioner, place the condenser in a location that isn't surrounded by a lot of trees or bushes to minimize sticks, leaves, and other yard debris from covering the coils.
Low Refrigerant Charge
All air conditioning units must have the right amount of refrigerant. If the refrigerant charge is too low, it will make the unit run erratically. You'll also have a harder time keeping your home cooled off and comfortable. Having your air conditioning unit serviced before the heat of summer arrives can prevent this problem.
Clogged Air Filters
Yes, this seems like the standard answer, but that's because it's a common problem. When you don't replace your HVAC's air filters regularly, you'll experience issues. These issues include unexpected stoppages and poor cooling. If you use replaceable filters (the norm in most households), replace the filter once every 1-3 months. Some households have reusable filters that need cleaning. If this is the type of filter you have, clean it according to the manufacturer recommendations.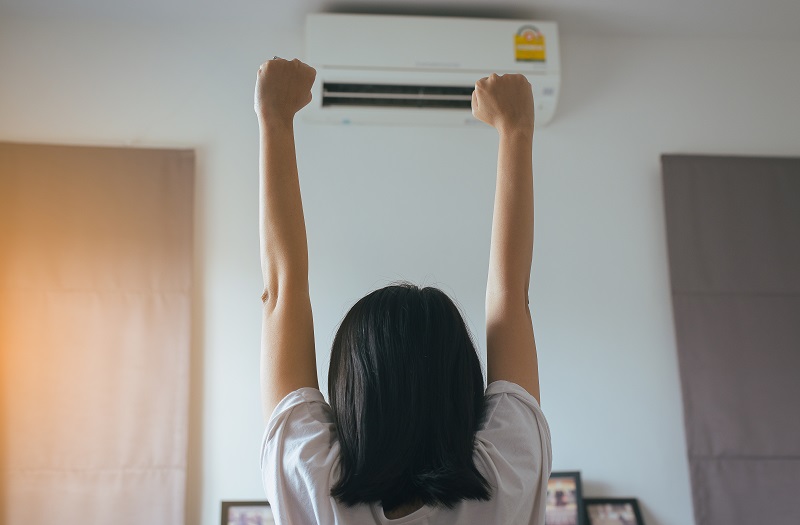 Restrictive Air Filters
You checked your air filter and it's clean, but you're still having HVAC problems. The problem might not be that the air filter's too dirty, but that it's the wrong type. Sometimes, people purchase air filters designed to catch every dirt or allergen particle in the home. Unfortunately, this could be causing air flow problems. Start by choosing a filter with a slightly lower MERV value and see if this helps.
Contact Your Local Air Conditioning Company
Stop struggling with air conditioning problems. If you're having issues, take care of them before the summertime heat rolls into town. Call your local air conditioning pros at Cox Air for help today!