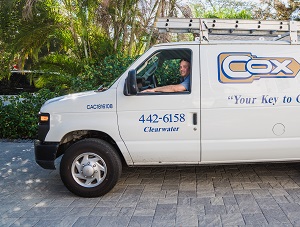 Green technology is on the rise, and this includes green HVAC technology. Every day more and more homeowners are switching to more efficient heating and cooling equipment and enjoying the benefits it brings. If you're looking to improve your HVAC system's efficiency, lower energy costs, and contribute to cleaner air, keep reading to learn more about the reasons green technology is on the rise.
Tax Breaks
If your tax bill is getting higher, it's always a good day when you can find a way to lower it. Did you know that there are state and federal programs available that provide you with considerable tax breaks when you buy and install a new high-efficiency HVAC system? The tax credit not only lowers your tax bill, but it also helps offset the cost of installing a greener system.
Better Performance
A lot of homeowners are choosing to get on the green technology bandwagon because they're tired of paying more for less. If you have an HVAC system that is 10 years or older, it's outdated even if it still works fine. Older systems use more energy than HVAC systems manufactured in the last decade. So, if you're finding that your energy bill is rising and your repair or maintenance costs are rising too, consider joining your fellow homeowners who have already made the switch to green HVAC technology.
Lower Operating Costs
Your home's heating and cooling system makes up nearly half of your home's energy bill. If you're looking for ways to trim the fat from your household budget, going green with your heating and cooling will help you do that. While the initial upfront cost for green systems like heat pumps and geothermal systems are rather steep, most homeowners find they've recouped that cost within 5 years through their lowered energy bills.
Fewer Carbon Emissions
Every day it seems there's a new method coming out for Americans to minimize their carbon footprints. It's one of the reasons why green technologies are on the rise. People are looking for meaningful and impactful ways to contribute to lowering our society's collective greenhouse emissions. Installing a heating and cooling system designed to produce cleaner fuels is the perfect way to do this. Even if it's just replacing your HVAC system, it's a major step toward global change.
Affordable Technology
The final reason why green HVAC technology is on the rise is that it's more affordable for the average household. In the past, green solutions were rather pricey. While it's still true that there are costly technologies out there, there are plenty of green technologies available for the average middle-class family to purchase and enjoy.
Are you interested in learning more about HVAC green technology? Would you like to switch out your old HVAC unit for a more efficient system? Contact Cox Air today to learn more about your options.