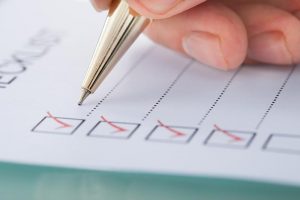 Think you should wait until the warmer months to have your home's HVAC system looked at? Think again. Winter is actually a great time for a thorough inspection of your home's heating, cooling and ventilation systems. Here are four reasons to schedule an HVAC inspection now, as well as a few topics to bring up during your appointment.
1. Your HVAC Company is Probably Less Busy in the Winter
In Florida, summer is obviously the busy season for HVAC companies, as they work to keep people cool during the sweltering Southeastern summer. Business slows down significantly during the winter, meaning companies may be more flexible and accommodating to your schedule.
2. Regular Maintenance Is Always a Good Idea
If you're due for an HVAC inspection, anytime is a great time. There's no need to wait until spring to have an expert look at your air conditioner. HVAC systems that are regularly inspected and properly maintained can last for many years and will operate more safely and efficiently than those that aren't.
3. It's Better to Have an Inspection Now Than a Repair Later
Keeping up with maintenance now can save you from expensive and inconvenient trouble down the road. If a problem with your AC is caught during your winter inspection, you can have the necessary repairs done before you have a breakdown on a 90-degree day when all the HVAC companies are booked out for days.
4. Winter Inspections Help You Plan for Summer
If you schedule an HVAC inspection during the winter, you can discuss your options for improvements before summer comes back around. If you're looking for ways to increase energy efficiency or save on your summer cooling bill, there may be some things you can do during the winter to make sure your air conditioning system is ready to go by the time summer hits.
What to Ask Your HVAC Specialist
There are several topics you may want to bring up with your HVAC company when they come out to do your winter inspection. Here are a few questions:
What can I do to save energy in winter and summer?
Is my house properly sealed to prevent heat loss in winter and keep me cool in summer?
Can you tell me about carbon monoxide? Do you test for it?
Am I using the right filters?
Is there an HVAC system that might work better in my home than my current system?
You should never wait to have an overdue inspection done on your HVAC system. Always be aware of the red flags indicating that you have urgent issues that need to be addressed. Here are a few to watch for:
Your heating bill is suddenly much higher than usual
You feel cool drafts in your home during the winter
There is noticeably inconsistent airflow from the different vents in your home
You notice dramatic temperature differences between rooms
Your heating or cooling equipment seems to be performing poorly
Regular inspections and maintenance of your HVAC system help ensure you stay comfortable in your home, no matter the time of year. Contact Cox Heating & Air today to schedule an HVAC inspection or any other type of service, and one of our professional, licensed HVAC technicians can inspect your HAVC system to ensure you are ready for Florida's hot summer days.