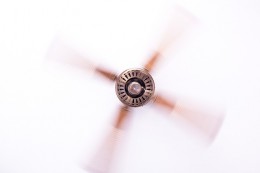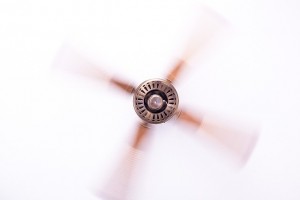 It's another hot and humid summer in the Tampa-Clearwater area. In Florida, a good air conditioner is more than a luxury; it's a necessity. The problem is, running your A/C all day (and even through the night) drives your energy bills through the roof. Is there a way to stay cool and comfortable this summer without breaking the bank? There are a number of steps you can take to reduce your energy bills. One of the simplest and most effective is to use ceiling fans.
As with window, standing or box fans, ceiling fans work best when you're directly in the path of their airflow. However, ceiling fans do a better job of circulating air throughout the room than other fans. They also use far less energy than your A/C. Because of this, if you run your ceiling fan and A/C together, you can turn the thermostat up three or four degrees, saving energy, with no reduction in your comfort level. The wind-chill factor makes the air feel cooler as it blows against your skin, so you can feel cool and comfortable without wasting power.
If you don't have ceiling fans in your home, installing them can be a great investment. But what kind of ceiling fan do you need? It depends on the size of the room. In a smaller room (up to 225 square feet), a 36-inch diameter fan will do best, whereas for a larger room, you'll probably want a 52-inch fan. If the room is more than 18 feet long, you'll need at least two fans to circulate the air effectively. You should also consider how loud the fan runs. Getting a slightly more expensive fan usually means it will operate more quietly. Check the noise rating before you make your purchase.
Most importantly, make sure, when you purchase a ceiling fan, that it bears the blue Energy Star label. This means that it's been certified by the federal Energy Star program to save energy over standard models while providing the same or better level of performance.
For more help with ceiling fans and saving energy in your Tampa, Clearwater or St. Petersburg area  home, please contact us at Cox Air Conditioning & Heating.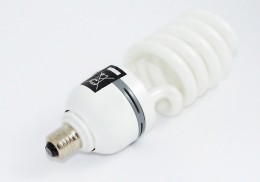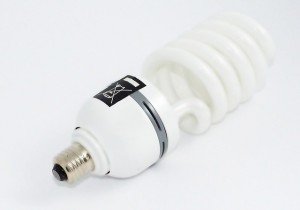 Summertime energy bills in the Tampa area skyrocket, but there are ways to save energy at home without investing a lot of time or money. These tips might help you lower those bills without sacrificing your comfort.
If you haven't already, change your incandescent light bulbs to LED or CFLs. Note how many light bulbs you need for closets and bathrooms, and choose LEDs for those spaces. CFL bulbs burn out faster if they're turned on and off frequently.
Check the water heater's setting and turn it down to 120 degrees F. Next to cooling homes, heating water is the second largest energy expense in most households. Use the heat setting for the dishwasher if you want hotter water to sanitize your dishes. Use hot water sparingly for the laundry and wash only full loads in the dishwasher.
Examine the condition of the air filter for the air handler. A dirty filter increases the amount of time your cooling system has to run, driving up energy bills. Although it's best to replace the filter when it's dirty, knocking off the dust and re-inserting it will give your system better efficiency until you buy a new one.
Clean the outdoor condenser to save energy at home. Over time, debris and vegetation can collect around the condenser that blocks airflow through the condensing coil and fins. A gentle spray of the hose can remove the grime.
Collect all the chargers you use for portable devices and label them. Plug them into a power strip and either turn the strip off or unplug the charger when it's finished. Many chargers draw power even after they've finished charging the device. It may not seem like you're using much, but the U.S. Department of Energy estimates the typical American household spends $100 a year on so-called vampire power consumption.
The pros at Cox Air Conditioning & Heating can help you save energy at home by evaluating and servicing your cooling system. We've provided exceptional HVAC services for the Tampa, Clearwater, St. Petersburg, Trinity, Palm Harbor and West Chase areas since 1958.