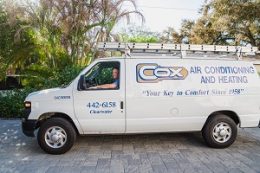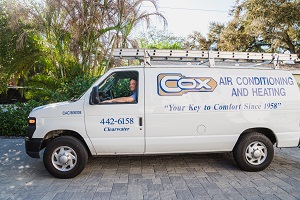 Mold loves environments where plenty of moisture and organic material exists and isn't overly picky about the temperature. In fact, mold thrives in locations with temperatures anywhere from 32 – 120 degrees. In homes, basements, crawlspaces, bathrooms, and kitchens all have the opportunity for mold to develop because they tend to be moisture-rich locations. However, one area of the home that many people don't of as being prone to mold growth is the HVAC system. The truth is this is a very common place for mold to thrive. Check out the following tips to help you prevent mold from growing in your HVAC system.
Maintain Drain Pans
Drain pans tend to collect water causing the microbes resulting in mold formation. One way to prevent this from happening is to clean the pans regularly and are make sure they aren't sloped. When pans are dirty or sloped, water accumulates and can't move through.
Replace You Air Filters
Follow your HVAC system's manufacturer recommendations for changing air filters. Depending on the type of filters you use this may mean swapping out an old for a new filter once every 30 – 90 days. Dirty, wet air filters don't work well and can't trap containments and mold spores. Therefore, if you have an old filter, the chances are high that mold spores are spreading through your home when the heat or air is running.
Keep Ducts Clean and Dry
When was the last time you had your air ducts cleaned? If you're like many people, the answer to that question is probably not recently. Residential air ducts trap moisture and have a buildup of dust, dirt, dander, and other allergens. If there's any water in the air duct, this needs to be removed right away to prevent mold from becoming a problem.
Use a Mold Inhibitor and Disinfectant
Mold inhibitors are applied to the HVAC system according to manufacturer directions. When using one of these products, only use an EPA-registered, HVAC-approved inhibitor. Also, before using the inhibitor, apply a disinfectant to the system to get rid of any existing containments.
Have Air Intakes Checked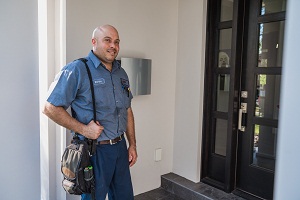 This is the area of the HVAC system where organic materials accumulate most. Keep the areas below the air intakes clear and free. This may mean removing dumpsters, trash cans, cleaning up bird droppings, and removing standing rainwater.
Have Humidity Levels Checked
Contact an HVAC service to check the humidity levels in your home. The less moisture you have in the home, the less likely it is that mold will develop anywhere, including your HVAC system.
Don't let mold take control of your home. Keep it under your thumb by maintaining your HVAC system and regularly monitoring for high moisture levels. One of the best ways to do this is to purchase a maintenance package from a local HVAC company. When you have a dry home, you won't need to worry about your family's health or spend money on HVAC replacement, mold remediation services, or water damage restoration.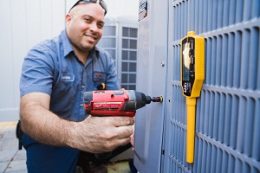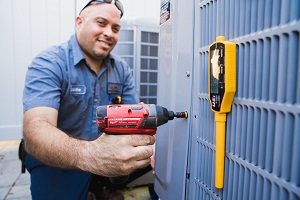 Antique collecting is a fantastic hobby, but not when it comes to your HVAC system. With summer rapidly approaching, it's high time to endure that you have an HVAC system that will keep you comfortable and safe in your home for years to come. While the costs of a new heater or AC can be off-putting, repairing your system will, in most cases, cause it to run more efficiently. This means that you'll save money in the long run on energy costs.
Leaking, clanking, dubious air, and even a yellowing or unsightly appearance are all signs that it's time for an upgrade. Don't wait until it's too late. Call an HVAC company today to discuss your options for a stellar, up-to-date HVAC system. You owe it to yourself and the home that you're proud of.
Without further ado, here are some telltale signs that it's time to update your HVAC system.
It's Older Than You
Back in the day, individuals and corporations alike weren't so concerned with energy efficiency. Even if they were, the technology wasn't yet available to construct systems that ran efficiently. If your HVAC system is over ten years old, there's a good chance you're not only wasting energy, but you're paying more than you should be for heating and cooling.
When you install a new system, you stand to save up to 40 percent on your energy bill. Not to mention, gone will be the days where you and your guests have to look upon an unsightly thermostat and unit. You'll be able to control the temperature of your home on a digital screen with the touch of a button, indicating that you've moved into the 21st century.
Undesirable Noises or Smells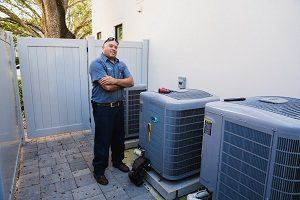 If your unit is making strange clunking noises, this is indicative of a problem with its internal operations. All of the parts of your HVAC system should be moving seamlessly without waking you from a peaceful night's sleep. If you're hearing brand new and frightening sounds, this indicates that a malfunction will take place in the near future.
Additionally, strange smells are a sign of poor air quality. This is a sign that your system has been infested by dust, mold, excessive moisture, or other unwanted elements. If your HVAC system regularly takes in materials it's designed to filter out, it may be beyond repair.
Repairs Cost You a Fortune
If you've already called in the professionals to repair your heating or cooling system a handful of times but you're still experiencing the same problems, it's time to move on. Yes, new installation is likely to cost more than one repair appointment. However, how many repair appointments do you need to schedule before you're losing money? Not many.
Stop dealing with your antiquated and potentially unsafe HVAC system. Call a professional today if you notice any of the above issues as well as refrigerant leaks or lack of cool or hot air. HVAC companies offer a diverse range of services that can help you in almost any situation. All you have to do is pick up the phone.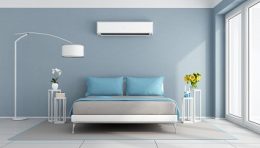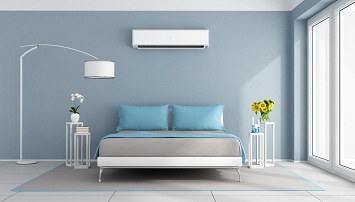 Are you considering adding UV lights to your HVAC system? The benefits of making this change are numerous and improve the indoor air quality of your home. From keeping germs away to breathing easier in your home, keep reading to learn more about the reasons more and more people are adding UV lighting.
Better Airflow
Did you know that this technology, specifically ultraviolet-C (UV-C) has been used in heating and cooling systems for over 20 years? In the mid-1990s, UV lamps were marketed and promoted by health experts as a way to improve indoor air quality. However, that's not all it does, and many homeowners don't grasp the full benefits. One such benefit is improving air flow by preventing microbial buildup within the many components of the HVAC system. These parts include drain pas, air filters, duct surfaces, and cooling coils. Keeping these parts free of buildup goes a long way toward maintaining your system so it always works like new.
Improving air flow also means reducing maintenance costs for homeowners. When HVAC systems have to work harder, they tend to breakdown sooner. They become less efficient and homeowners notice it when their utility bills are higher, and they have to call for repairs more often.
More Energy-Efficient
What would your reaction be if you were told you could improve your home's overall energy usage by as much as 35%? How would you feel if you knew you could do this using your existing HVAC system? Installing a UV device makes this happen. Not only does the device conserve energy, it rejuvenates existing HVAC systems' performances to levels seen during the first year of operation. It achieves this by reducing power consumption and creating less wear and tear on the unit.
Disease Prevention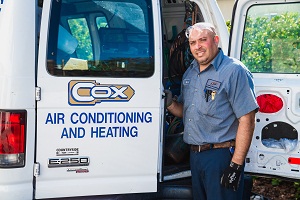 You want to do everything you can to keep your family well. UV lighting helps you achieve this goal because it eliminates pathogens and other microorganisms that buildup inside interior duct, on cooling coils, and in air filters. Once these substances are killed, they can't be circulated throughout the home. Airborne bacteria and viruses get recirculated in homes, especially during months when homes are shut tight and windows stay closed due to extreme heat or cold. UV lighting is a healthy option for homeowners.
Cost-Effective
The price you pay to install UV lighting pays for itself in the following ways:
Fewer repair bills because of overworked HVAC systems
Less trips to the doctor and money spent on cold medicine because of respiratory illnesses
Reduced energy costs
While the benefits of adding UV lighting to your HVAC system is something to seriously consider, it's important to remember that you still need to maintain your heating and cooling system. Adhering to a regular maintenance schedule with a local HVAC company give you the most bang for your buck. It protects your investment and ensures that you have long-lasting heating and cooling service without unexpected interruptions.
To learn more about UV lighting, contact your local HVAC company and let the experts guide you toward the best decision for your home.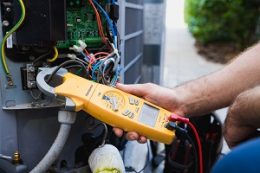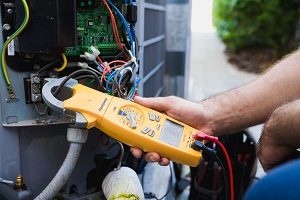 Although this winter has been particularly long, the warmer months are right around the corner. Is your AC unit ready? Is it in good enough condition to last another summer? These are important questions to ask yourself before it's too late. Make sure you're prepared for the sweltering heat to seat in and check the functionality of your AC unit today.
Marked warning signs could indicate that an AC malfunction is in your future. To avoid calling your HVAC specialist for potentially costly emergency services, know how to spot impending AC failure early on and call for help before it's too late. While the cost of a new AC unit may seem upsetting in this moment, an antiquated unit could be wasting you hundreds of dollars in energy costs.
Don't be duped by your AC unit that still miraculously "kind of" works. Invest in your comfort this spring and install a brand-new, power saving unit. Without further delay, here are some early signs that your AC won't make it through the summer.
Lack of Cool Air
If your AC unit isn't blowing cool air, you might as well start charging it rent as all it's doing is taking up space. This is one of the telltale signs of an AC that needs to be retired. Over time, AC units are prone to internal issues that can result in malfunction. If the AC seems to be blowing cool air but the room is still uncomfortable, this is indicative of your unit being the wrong size for the room.
Regardless of what's causing the problem, don't waste the power running an AC that's not properly cooling your home. Invest in one that will.
Aging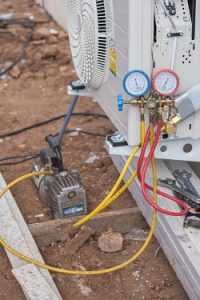 If your AC is more than 10 years old and requires repairs, you're much more likely to save money by replacing it. While a good AC unit can last up to 15 years, if your unit is already less-than-new and you're spending money to repair it, chances are it will need more maintenance in the near future.
There's also a good chance that a model over 10 years old isn't nearly as energy-efficient as current models. Changing out your antiquated HVAC system for an up-to-date, power saving system can cut your energy costs by up to 40%. This means that you stand to save hundreds or potentially thousands of dollars per year on your heating and cooling bills.
Noises, Smells, and Leaks
Strange noises and smells are indicative of a potential malfunction as well as poor air quality. If your AC is making a clunking or grinding noise, this could mean that the fan or belt are not functioning as they should. This can lead to moisture retention, dust intake, or mold growth, all of which diminish the quality of air coming from your unit.
If you notice a leak, call an HVAC service right away as refrigerant leaks are potentially dangerous. Leaks are also a sure sign that something's not right with your unit and that AC failure is likely to occur.
If you notice any of these signs, don't wait. Call about AC repair or installation today.