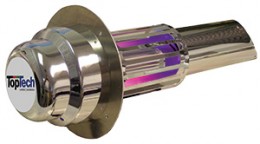 If you're having problems where one room in your home feels warmer than the others, there are a number of possible issues that could be the cause of this problem. From simple to serious fixes, let's take a look at the most common reasons for uneven cooling and what you need to do to fix the problem.
When choosing a new furnace, think like Goldilocks. Skip the ones that are too big or too small and find one that's just right. Why? A furnace that's too small won't give you enough heating power. A furnace that's too large will constantly cycle on and off providing uneven heating, not properly adjusting your humidity levels and wearing out sooner from all of the cycling. Only a properly sized furnace will provide you with maximum comfort and energy savings.
You wouldn't be able to survive a Florida summer without your air conditioning system. Also, you probably expect it to keep you cool without you ever having to think about it. Don't make the mistake of keeping it entirely out of sight and out of mind, though. If you've noticed any of the following signs, it may be time to stop neglecting your HVAC system and schedule a maintenance check.
Modern homes are carefully constructed to maximize their energy-efficiency. While this has had a positive impact on the environment and homeowners' energy costs, there is one big side effect. With homes built to be airtight, all of the pollutants from cooking, cleaning and other daily activities remain trapped inside. If indoor air quality isn't actively maintained, this can trigger or aggravate several health problems.
Carbon monoxide is a silent killer with an average of 430 victims per year according to CDC statistics. It is odorless, colorless, tasteless and virtually impossible for a person to detect until it's too late. Typical carbon monoxide poisoning occurs as a slow buildup while a person is asleep, and even people who are awake may slip into unconsciousness before they realize what's happening. Carbon monoxide poisoning can happen in any enclosed space, so the only way to avoid it is to install carbon monoxide detectors to provide early warnings of any danger.