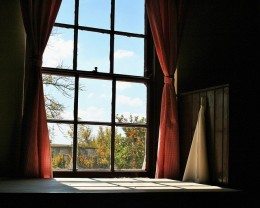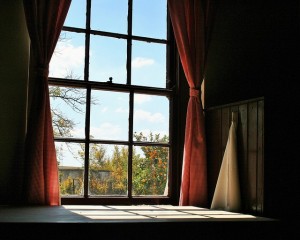 In many homes, the windows are the weak spot in the building's outer envelope. Air often leaks through or around the windows, especially in poor installations, and the glass offers little insulation value, especially if the windows are single-pane. Together, these problems can reduce your Florida home's energy efficiency and increase your utility bills, but by installing the proper window treatments and using them effectively, you can save energy and money.
How Window Treatments Can Help Save Energy:
During the warmer months of the year, any sunlight that finds its way inside your home can increase the temperature through the greenhouse effect, making your air conditioner work harder. Adding shade to, or reflecting heat away from, your south- and west-facing windows during the day can keep your home cooler. During the winter, you can save energy by allowing the sun to naturally heat your home, and then at night, you can use insulated window treatments, such as heavy drapes, to cover the windows and hold the heat in overnight for a longer period.
Types of Window Treatments That Can Save Energy:
Drapes or Curtains: Thick or multiple-layer insulated curtains or drapes that completely cover the windows, down to the floor, provide the most insulation value.
Shades or Blinds: Inexpensive shades or blinds in light colors, or those made from reflective materials, can offer shade for the windows and reflect heat away during the summer. Versions made from better materials, such as cellular shades, quilted shades or some thick vertical blinds also can offer insulation that can be helpful all year long.
Awnings or Overhangs: Exterior overhangs of the proper size can shade the windows during the summer, and allow the sun through during the winter, when it's lower in the sky.
Shutters: Interior or exterior versions are available with insulation for winter use, and they also can provide shade during the summer.
For more information about how to save energy, beyond choosing efficient window treatments, talk to our home comfort experts at Cox Air Conditioning & Heating, serving Clearwater, Tampa, St. Petersburg and the surrounding area.
Image Provided by Shutterstock.com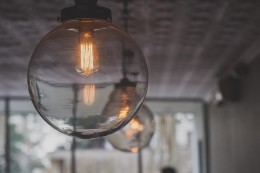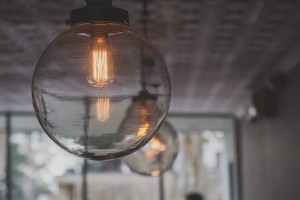 Lighting is a necessity for any modern home, but the cost of providing lights, both indoors and out, can amount to a significant amount over the course of a year. By changing the type of bulbs you use for home lighting, energy dollars can be saved and significant energy efficiency can be achieved. Here are a few ways to help trim energy costs with home lighting.
New lighting standards that took effect in 2012 promote the use of energy-efficient light bulbs to save energy dollars. You can take advantage of these energy-saving standards and reduce your lighting bills by using newer types of light bulbs such as:
Compact fluorescent lamps: CFL bulbs can slash the energy used for lighting by as much as 75 percent. They're smaller versions of the large fluorescent tubes often seen in retail and commercial settings and often resemble coils of glass tubing piled on a standard light bulb base. CFLs are generally more expensive than other types of bulbs, but they can pay for themselves in energy savings in about nine months. Since these bulbs often last much longer than that, they're economical choices that pay off in the long term.
Energy-saving incandescent bulbs: Newer incandescent bulbs must provide at least a 25 percent reduction in energy use over older bulbs of the same style. They use a halogen capsule around the filament to increase the efficiency and longevity of the bulb. Typically, these types of incandescent bulbs can last up to three times longer than standard incandescent lights.
Light-emitting diodes: LEDs can save up to 80 percent on energy usage. These bulbs turn electrical energy into light rather than using a filament to produce light. LED bulbs are among the more expensive lighting options, but they can last up to 25 times longer than comparable incandescent bulbs.
For more than 56 years, Cox Air Conditioning and Heating has served HVAC customers in Clearwater, St. Petersburg, Tampa and surrounding Florida communities. Contact us today for more information on home lighting and how to save energy dollars with better lighting options.
Image Provided by Shutterstock.com