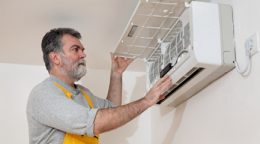 Your air conditioning unit plays a major role in your comfort, and having an A/C unit you can depend on is the best way to ensure you're comfortable. When an A/C unit breaks down, sometimes air conditioning repair is all that's needed to get it up and running again. But other times, your ailing unit could be sending signals that it needs to be replaced. Here are some of the most common issues that indicate it could be time for an upgrade: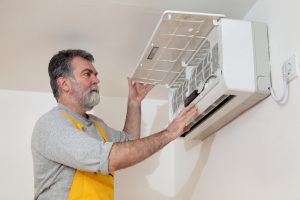 Is it Time For an Upgrade?
The air isn't cool (or isn't cool enough) — If your unit isn't producing enough cold air or if the air it is producing is little better than room temperature, it's time to consider replacing it.
It's not putting out enough airflow — If the unit's fan stops working or simply slows down, the airflow can weaken considerably, and that means you won't be getting the most benefits from your unit.
The unit is making noises — Air conditioners contain plenty of mechanical parts. If you're hearing unusual sounds coming from your a/c unit, that's a clear indication it needs to be repaired or replaced.
The coils are freezing — Your air conditioner's cooling power depends on the free flow of air around the cooling coils. When a unit gets old, those coils are more likely to become frozen over, which means they're no longer able to cool the air that's flowing from your unit.
Water is leaking from the unit — Leaky water can be difficult to detect, especially if your central A/C unit is sitting on or near soil which can soak up excess water before you even have a chance to notice it. Having your A/C unit maintained every year is the best way to determine if your unit is leaking water so you can determine if a replacement is needed.
Your electricity bill is very high — Old, worn-out units have to work a lot harder to produce cool air, and that means your electricity bill can be a lot higher.
Your unit is past its useful life — Like any mechanical system or appliance, an A/C unit has an expected lifespan. Replacing an old unit before it breaks down is the best way to prevent unpleasant surprises.
We're Here to Help!
Cox Air is a top provider of air conditioning repair services as well as a leading distributor of efficient, state-of-the-art air conditioning units from the most trusted brands. To find out more about the services we offer or to learn about new air conditioning models that can save you money and headaches, fill out our contact form or call us today at 727-442-6158.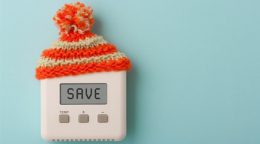 One of the questions that many HVAC companies get on a regular basis is "can you reduce heating and cooling costs by shutting the doors in your home?" This isn't a simple question and there are a number of concerns that go into answering it.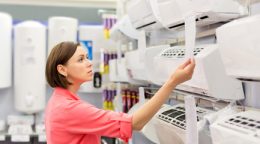 Did you realize that there are better times than others to buy an air conditioner? It may surprise you but yes it is the truth. But realize that there are different times that are beneficial for different buyers. We've gathered a few of these together to make it easier for you to decide when to pull the trigger and call someone for HVAC installation.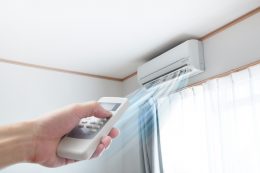 Sometimes what appears to be a good idea for saving energy may not work so well. That's the case when closing forced air heating and air conditioning vents (registers) in unused rooms in your house or commercial building. Instead of helping, this practice may increase utility bills and damage heating ventilation and air conditioning (HVAC) systems.
A home HVAC system generally has one register and one fresh air return per room. If you close the register but leave the return open, the return's duct creates a suction. It draws in outside air through leaks surrounding exterior doors, windows and electrical outlets. In winter, this means extra cold air to heat. In the summer, the infiltration of extra air increases cooling costs.