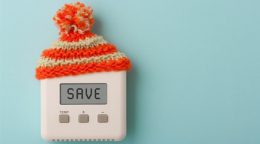 One of the questions that many HVAC companies get on a regular basis is "can you reduce heating and cooling costs by shutting the doors in your home?" This isn't a simple question and there are a number of concerns that go into answering it.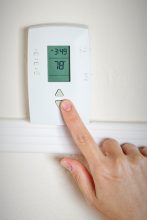 Getting ready for a serious getaway? You know you can lower your utility bill by adjusting the thermostat for short trips, but what about longer ones? Though the basic principle applies, there are a few issues to be aware of first. Here's a quick rundown to keep you on the right track: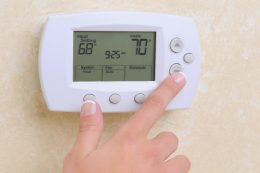 One of the big buzz words right now in HVAC is zoned heating and cooling. It's being touted as a great way to save energy by only heating the areas being used. But what is it and how well will it work in your home? Let's take a look.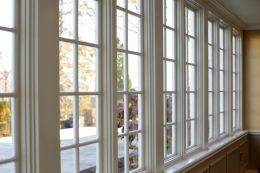 If you regularly bump up the thermostat to compensate for drafts, you may benefit from upgrading your home with modern windows. Even if you cannot feel a draft flowing into your home, the windows ma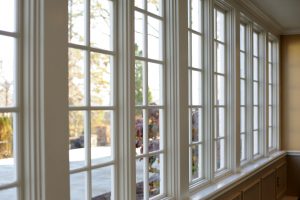 y be allowing heat transfer through the glass. Modern improvements to residential windows have dramatically increased their energy efficiency, which puts money back into your pocket over time. Here are the three main ways replacing your windows will end up saving you money.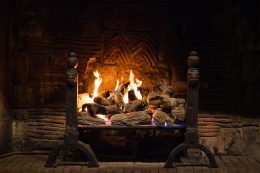 Though it's something we tend to take for granted, automated home heating systems are actually a relatively recent invention. Only dating back to the late Victorian era, central heating systems as we know them provide a comfortable environment to live, work and rest in. In this post, we'll take a look at how homes were heated in the past and what older techniques are being revived using innovative techniques.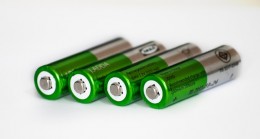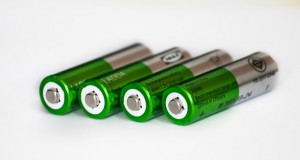 If your furnace suddenly stops producing heat, don't panic. Troubleshooting heating problems could get the warm air flowing again. If you can't identify or solve the problem, just pick up the phone and call your HVAC pro for expert help.
Here are the three most common areas for troubleshooting furnace issues:
Begin at the Thermostat
If the display screen is blank, replace the battery. If that's not the problem, make sure it's in heat mode and dial up the temperature setting a few degrees so the thermostat signals the furnace to cycle on. If it doesn't start up, go to the main electrical panel and check for a blown fuse or tripped breaker. If everything looks fine, make sure the furnace blower compartment door is fully closed. When it's closed properly, the door pushes in a small button that allows the furnace to operate.
Take a Look at the Air Filter
The air filter is typically situated inside the blower compartment. Alternately, it may be located behind one of the return air grilles. A clogged filter creates airflow restrictions that can cause overheating. When this occurs, it can trigger a safety feature that shuts down the furnace to prevent a fire. Running the system with a dirty air filter can cause other serious problems as well, such as reduced heat output, higher energy consumption and even equipment damage. Check the air filter monthly and replace it when necessary with the type that's recommended in your owner's manual.
Check the Electronic Ignitor or Pilot
Relighting a blown pilot light according to the manufacturer's instructions may be all it takes to get an older gas furnace running again. On a newer unit, you can try resetting the electronic ignitor that's situated inside the burner compartment. Remove the compartment cover and set the ignitor button to "off." After five minutes or so, turn it back on. If the furnace starts up but only runs for a few minutes, have an HVAC contractor check whether the ignitor is faulty.
Contact us today at Cox Air Conditioning & Heating if you need help troubleshooting heating issues in your Clearwater area home.
Image Provided by Shutterstock.com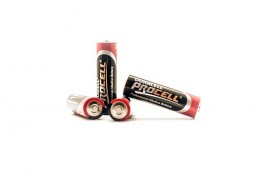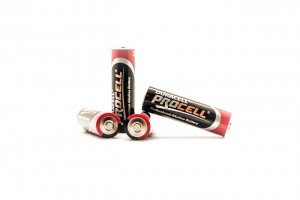 Many Tampa homeowners aren't aware that they need to change their thermostat batteries on a regular schedule to avoid unexpected loss of air conditioning or heating service. Some thermostats are hard-wired to the house power supply and don't have batteries, but most modern digital thermostats are battery operated. When it comes time for the change, homeowners need to know how to replace the batteries in a thermostat.
Since there are dozens of makes and models of thermostats in use, it's impossible to create just one list of steps describing how to replace the batteries in a thermostat that will cover all situations. But, here are some general tips to follow:
Read the owner's manual that came with the thermostat for guidelines on how often to install new batteries and instructions for changing them.
Unless the owner's manual tells you otherwise, replace the batteries once a year. If you combine this task with other annual maintenance tasks such as replacing smoke alarm batteries, you'll be less likely to forget to do it.
Even without written instructions, changing thermostat batteries is a fairly straightforward process. First, carefully remove the cover or faceplate from the thermostat so you can see the batteries or the battery holder. Take note of the position of the batteries, so when you put new batteries in heir polarities are correct. Use new batteries that are the same type and voltage as the old ones. Put the new batteries in and replace the cover.
Test the thermostat with the new batteries in place and reset the programming if necessary. Most newer programmable thermostat models have internal memories so the thermostat doesn't lose its settings when the batteries are replaced.
If you're lost on how to replace the batteries in a thermostat of your Tampa area home, contact Cox Air Conditioning & Heating. We're here to help!
Image Provided by Shutterstock.com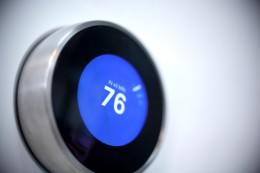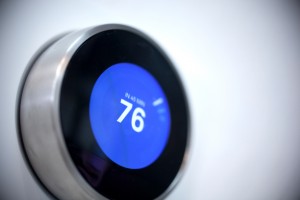 A programmable thermostat differs quite a bit from a traditional one. Instead of setting the thermostat manually, you pre-set the thermostat's program to what temperature you want the house to be during what time frame. The thermostat takes over at this point, handling the temperature changes automatically. A homeowner can override and set the temperature manually when needed.
When you want the most from your heat pump, don't neglect heat pump maintenance, some of which you can do yourself. You can use a professional for the routine tasks that need to be done to keep your system performing without any potential problems or breakdowns.
Routine maintenance provides these significant benefits, improved energy efficiency, better indoor air quality, and a prolonged life span for the system.
Do-It-Yourself Maintenance
The most important thing you can do to keep your heat pump performing as it should is to check and change the air filter for the air handler regularly. Dust can build inside the air handler and the ductwork and circulate through your home's air. A clean filter will keep your equipment and indoor air cleaner. When dust covers the evaporator coil inside the air handler, it slows the heat transfer process which will drive up heating and cooling costs.
Keeping the outdoor condenser's coil clean also improves energy efficiency. In the winter, the coil collects the heat outdoors to warm your home and in the cooling cycle, it dissipates the heat the pump collects from your home. Clean the coil with a light spray of the hose occasionally and be sure no vegetation collects around the unit that could impede airflow through the condenser's coil.
Professional Heat Pump Maintenance
The heat pump works hard year-round. Professional heat pump maintenance will keep your system running optimally. One of the simplest ways to manage the maintenance is with a service agreement between you and your HVAC provider that simplifies scheduling and monitors the system's performance over time.
Check the thermostat's settings and recalibrate if necessary.
Verify that the refrigerant level is within the manufacturer's specifications.
Clean and inspect the electrical connections, lubricating them if necessary. Dirty and loose connections present a safety issue.
Lubricates the motors.
Checks airflow levels and inspects the ductwork for leaks, sealing with proper materials when necessary.
For more information about the importance of heat pump maintenance, contact the pros at Cox Air Conditioning & Heating. We've provided HVAC services for the Tampa and St. Petersburg area since 1958.
Image via Shutterstock.com
A heat pump is an energy-efficient choice for heating and cooling your home in the Tampa-St. Pete area. Our mild winter days and nights usually have temperatures well above freezing, which is the ideal situation for efficient heating with a heat pump. Heat pumps are also very efficient air conditioners. There are several steps that you can take to make your system run more efficiently, both during the winter heating season and the summer cooling season:
Replace your filter regularly. Check the heat pump's air filter several times every season to make sure it's not clogged with dust. A dirty filter restricts airflow in the system, requiring more energy to keep your home comfortable and decreasing the life of your equipment.
Get a programmable thermostat. You'll save energy by automatically setting a programmable thermostat higher in summer and lower in winter during regular times when nobody is home or at night when everybody is asleep.
Let the thermostat do its job. In cool weather, set the thermostat and leave it alone. Avoid the temptation to temporarily bump it up to get a short blast of heat. Raising the temperature setting too quickly will make your backup heat source come on, wasting energy on electric resistance heating when you don't really need it. Save your energy dollars for those times when temperatures get cold enough outside for your system to need that extra boost.
Don't block airflow. Check with your HVAC contractor before you close vents in unused rooms. Be sure all of your supply and return vents are free of obstructions. Keep grass and shrubbery trimmed away from the heat pump's outdoor unit and make sure it's free of dead leaves and other debris.
Call for expert help. Other than changing your filter, you should leave most maintenance and repair tasks to your HVAC pro. Call for help if your outdoor unit freezes frequently, if your system is not keeping your house at your set temperature, or if you hear unusual noises coming from the equipment.
Call us at Cox Air Conditioning & Heating for more tips for efficient operation of the heat pump in your Tampa, Clearwater or St. Petersburg area home.
Image via Shutterstock.com