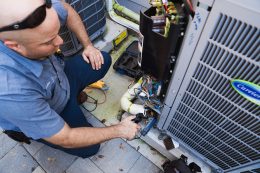 Is a smart HVAC system the right choice for your home? If you want to use your home's resources more efficiently, then the answer is a resounding yes. However, smart heating and cooling isn't just about installing a smart thermostat. These high-tech heating and cooling systems offer homeowners many more benefits than controlling the air temperature automatically. Keep reading to learn more about why more and more people are installing Smart HVAC systems in their homes.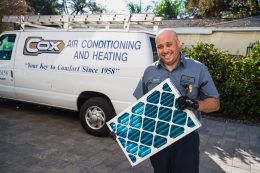 Your HVAC system plays an essential role in keeping your home comfortable no matter what the weather is like outside. However, the cost of running your unit can easily add up during the year, especially during the summer and winter months. Luckily, keeping your system's operating costs low is as simple as implementing a few helpful HVAC tips and maintenance strategies. Keep reading for more insight into how you can maximize your HVAC system's efficiency and save money.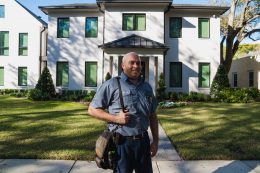 Now that summer is officially over, there's no better time to begin preparing your home for the fall and winter months. In addition to cleaning your gutters and patching up any air leaks, you'll want to get your AC unit ready for the next season before it gets chillier outside. Here are some steps you can take to maintain your unit's condition as the temperature begins to change.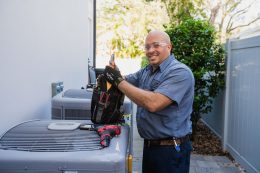 Florida residents need a working air-conditioning to beat the heat and humidity. So, when your air-conditioning goes out, you need quality HVAC services right away. Plenty of HVAC contractors advertise online, but how do you know you're choosing right one? Luckily, it's easy to find great HVAC experts when you know what qualities to look for in one. Keep reading to learn more about these qualities.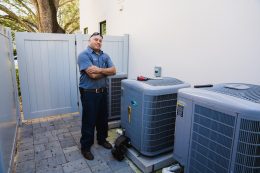 There are many myths about the operation and upkeep of residential HVAC systems. Homeowners who want to enjoy years of uninterrupted service from their heating and cooling systems need to know how to maintain the units and sidestep the misinformation. In this post, you'll learn more about common HVAC myths and how to take care of your system better.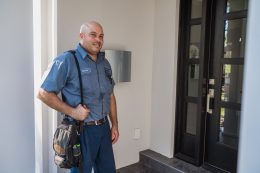 If your HVAC system is more than 10-15 years old, you'll likely need to replace it soon. However, to identify any repairs or replacements you'll need to make, you'll need to find an HVAC repair contractor to work with. Here are a few considerations to consider when choosing a company to keep the appliances in your home in top condition.