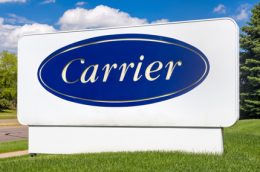 It's difficult to imagine living through Florida's blistering summers without air conditioning. Before the widespread use of HVAC systems, people attempted creative methods to cool off in sweltering conditions, even harvesting and storing winter ice for later use. All this changed in 1902 when a young engineer named Willis Carrier invented a humidity-controlling machine for a New York printing company that needed a way to keep paper from wrinkling.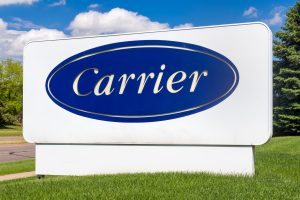 The Carrier Difference
Carrier's machine wasn't the first attempt at a mechanical air conditioner. In 1851, a Florida doctor received a patent for an ice-making cooling machine, and 30 years later the Navy Corps of Engineers kept a dying President Garfield comfortable with fans blowing across blocks of ice. Carrier's machine operated under the principles of the Rational Psychrometric Formulae to determine and adjust humidity and temperature levels in a room. Unlike its predecessors, the machine forced air through water-filled coils to remove moisture, laying the groundwork for modern air conditioners.
Leading the Industry
In 1911, Carrier presented his formulae to the American Society of Mechanical Engineers. This technology revolutionized air conditioning design and opened up the new industry of commercial cooling, which made working conditions comfortable and safe while increasing productivity. Carrier saw the potential in the field and, in 1915, joined forces with six other men to found Carrier Engineering Corporation. The company continued seeking ways to improve its designs, developing the centrifugal chiller in 1922. This made air conditioning units more reliable and less expensive, paving the way for widespread usage of residential air conditioners.
Changing the Way People Live
The path to residential air conditioning started in department stores and movie theaters. Air conditioning not only made the shopping experience more enjoyable for customers, but it also prevented medical emergencies like fainting on hot summer days. Carrier turned his attention to theaters where moviegoers flocked to see the latest Hollywood releases. They were the perfect venues to show off what his machines could do. The company then pioneered bypass circulation, a down-draft distribution system, and an ejector system that made unit air conditioners possible. By the end of World War II, Carrier had installations in skyscrapers, ocean liners, hotels and hospitals across the country.
Booming Commerce
In the post-war years, Americans left cities for life in the suburbs. Carrier followed them, entering booming residential real estate markets throughout the southern United States. By 1988, the company developed a new line of units that already met energy efficiency standards that the U.S. government would release four years later. That same year, the company produced a machine that recycled CFC-11 instead of releasing it into the environment and, within a few years, started using centrifugal compressors that worked using environmentally friendly refrigerants.
Carrier continues operating as an industry leader around the world. That's why Cox Air proudly installs and services Carrier products. Call us today to schedule your HVAC system service or installation to stay cool and comfortable all summer long.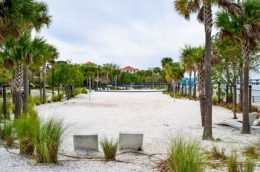 Now is the time to check your HVAC system and HVAC installation, not when summer has already arrived. While most areas in Florida don't deal with harsh winters, they do experience strong storms, lots of moisture, and varying temperatures, which affect the efficiency of HVAC systems.
While some tasks should be handled by a professional, there are some cleaning and maintenance steps you can take to ensure your HVAC system is ready to handle the heat of the impending summer months.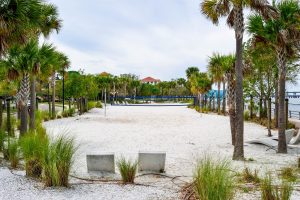 A general assessment
A basic inspection of the major components of your HVAC system can help you prep for the summer months.
Most A/C units are comprised of two main parts: the condenser unit outdoors and the evaporator unit on the furnace indoors. The two work together to remove warm air and pump cool air through your home. While there are many moving parts to an HVAC system, most of the visible components can be maintained at home. If you suspect serious issues, contact a professional in HVAC installation.
Indoor checklist
The indoor components of HVAC systems are essential to pushing cool air through a home. A quick inspection can help prevent issues.
Air filter: Change at least twice a year or when needed
Supply vents and return grilles: Make sure these are open and free of debris; clean as needed
Condensate line: Look for any drainage issues
Coolant lines: Look for frayed and missing parts; replace or install foam insulation sleeves
Overall system function: Turn your system on to make sure cool air blows from the registers; test thermostat
Outdoor checklist
The outdoor condenser unit can be subjected to quite a bit of wear and tear. Take the time to do a quick inspection of your outdoor unit and clear debris from the unit to ensure your HVAC system works at top efficiency.
Fan: Vacuum out or brush away debris from the blower's fan blades
Outdoor panels: If you see missing or misaligned panels, call a professional since these panels enclose the electrical connection
Condenser coil: Remove sides and top panels of unit; use a soft brush or vacuum to clean coils of debris
AC Pipe insulation: Replace insulation if you see damage
When to call a professional
Along with seasonal maintenance, there are some preventive steps you can take like using a protective cover on your outdoor unit, but if your system won't turn on, or if there are issues with the duct system or electrical parts, it's time to contact a professional.
The experts at Cox Heating and Air Conditioning are available 24/7, so if you're HVAC system needs repair in the dead of summer, you have a team of professionals at the ready to restore and improve your system's functioning. The service professionals are specialists in HVAC repairs, HVAC maintenance, and HVAC installation, and are ready to address any and all of your cooling needs this summer.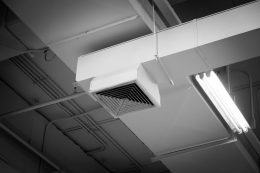 The central air conditioning system in your home plays a major role in the health and comfort of you and your family. An inefficient system or clogged air filter can affect the quality of the air you breathe in daily, causing health problems or exacerbating existing health conditions like asthma or allergies.
Especially during the warmer months, your central air conditioning system is constantly pushing air through your home, and the system that air passes through should be clean and well maintained. A dirty air filter, or a clogged or moldy duct system can create problems like higher utility bills and reduced air flow. It's important to change indoor air filters regularly and maintain your duct system by scheduling necessary check-ups with AC service Tampa experts.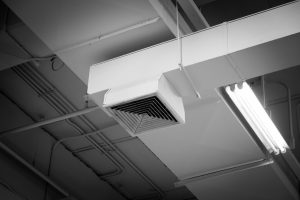 Type Matters
There are a variety of indoor air filters that homeowners can purchase depending on needs and budget. Criteria like material, thickness, and form all affect how often an indoor air filter should be changed. For example, a flat fiberglass filter should be changed monthly, a one pleated filter every two to three months, and more high-efficiency filter up to six months or longer.
As a rule of thumb, most filters with an average of 1 inch to 3 inches in thickness should be monitored monthly and replaced if they appear dirty, no matter how long they've been in use.
Special Concerns
Beyond the type, other factors that indicate how often to change your indoor air filter include:
Number of people living in your home
If you have house pets
If anyone suffers from allergies, asthma or other related health conditions
If there are smokers in the home
All of these criteria can affect how often any type of filter needs replacing. However; if you need
Professional Duct Cleaning
Routine cleaning of your central air conditioning duct system is not required, but a cleaning by AC service Tampa professionals may improve the efficiency of your system, resulting in longer operation life, energy savings, and lowered cost of overall maintenance.
Most people schedule a professional duct cleaning when there's a problem, for example:
Suspected mold (either visible or not)
Rodent or insect infestation
Dust and debris clog
Conditions like mold are dangerous and should only be handled by a professional that can clean out and replace contaminated parts.
Conclusion
Taking care of your home's central air conditioning system by changing air filters regularly and having your ducts cleaned when needed can affect your health, save you money on energy costs, and extend the life of your heating and cooling system. In fact, the U.S. Department of Energy says that replacing a dirty filter with a clean one can lower your air conditioner's energy consumption by 5 to 10 percent.
For general service and advice, contact the experts at Cox Heating and Air Conditioning. They have experience dealing with all types of heating and cooling systems and can help you maintain your duct system year-round. Call the AC service Tampa experts today at Cox Heating and Air Conditioning for information on how to ensure your central air conditioning system works at optimal performance.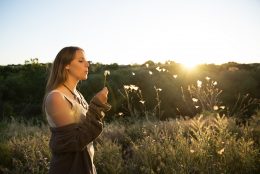 If you're a seasonal allergy sufferer, you know the daily struggle to prevent the myriad symptoms allergies can cause. They're a problem for many Americans — pollen allergy is one of the most common chronic diseases in the United States.
Seasonal culprits like pollen begin showing up as early as March in the southern United States. If you're dreading the arrival of spring, indoor air filtration and HVAC installation can play an important role in preventing or mitigating seasonal allergy symptoms.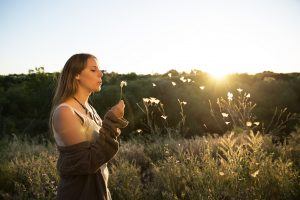 Indoor Filtration Options
There are two primary ways to filter the air in your home. Whole-house filters clean the air using filters built into the return-air ductwork of existing HVAC systems. They're easy to maintain, purify the air in your entire house and accept a wide variety of filter materials. Portable air filters use small fans to push air through a filter and are designed to clean one room. They're not as efficient as whole-house options but work to target specific spaces when HVAC installation isn't an option.
Types of Filters
Pollen and dust cause most seasonal allergies. Pollen particles can range from 10 to 100 microns in size, while dust ranges from 0.5 to 5 microns. Not all filters can capture particles of these sizes.
HVAC systems commonly use mechanical air filters made of synthetic fibers that trap particles. The filters' effectiveness is measured as a Minimum Efficiency Reporting Value, or MERV rating. The lower the MERV, the poorer the filter quality. For seasonal allergies, these disposable filters are affordable and efficient:
Pleated: MERV rating of 10–13 or 14–16 for high efficiency. Electrostatically charged pleated filters attract allergens like pollen.
HEPA: removes up to 99.97 percent of all particles; MERV rating of 17–20.
Portable air cleaners' effectiveness is measured by clean air delivery rate, or CADR. Many portable air cleaners don't have high enough CADR values to remove large pollen particles. Look for these filters if you use a portable device:
HEPA: removes up to 99.97 percent of air pollutants as small as 0.3 microns.
Electrostatic charged: uses tightly woven electrostatically charged fibers; effective at trapping small particles like dust, mildew and pollen.
Silver ion and activated carbon filters are designed to remove harmful bacteria, not irritants like pollen.
The Best Option
If you're looking for indoor air filtration for seasonal allergies, a whole-house filtration system with a high-efficiency furnace filter is the best choice. Adding a portable air filter while you sleep may also alleviate symptoms. The most important thing to remember is to change your HVAC system's filter every 6–12 months.
Proper HVAC installation and maintenance are essential for effective indoor air filtration. HVAC professionals at Cox Heating and Air Conditioning can help you choose the right filter for your HVAC system and educate you on regular filter changes. Don't suffer this spring; call the air-filtration experts at Cox Heating and Air Conditioning to take control of your indoor air quality today.