This summer is a great time to buy a new, efficient air conditioning system thanks to 2013 tax credits.
Until December 2013, people who purchase high-efficiency air conditioners, as well as heat pumps, will be eligible for a tax credit of up to $300. To receive a tax credit, you must buy a central air conditioning unit or heat pump which meets the highest level of efficiency as listed by the Consortium for Energy Efficiency (CEE). Generally, this means reaching a Seasonal Energy Efficiency Ratio (SEER) of 16. You can only receive the tax credit if you install a new system in a home which is your primary residence at the time of installation. To apply for the incentive, you will need the IRS form 5695.
Efficient air conditioning systems cost more than traditional systems, but the higher your model's SEER rating, the faster you will be able to recoup on your investment via energy savings. When shopping for a system, look for an EnergyGuide label to determine the air conditioner's efficiency rating. If you are replacing your old air conditioner with a new one, you must replace the entire system, including the blower fan and inside coil in order to reach the efficiency level listed on the label. Replacing only part of your air conditioning system will not be as efficient.
When you buy an efficient air conditioner, consider maximizing your energy efficiency by also installing a programmable thermostat or one of the new generation of smart programmable thermostats. These devices adjust the temperature in your home based on your family's specific needs, so that the house warms up to save energy when you are gone, but is cool and comfortable by the time you get home. While more expensive than traditional thermostats, these devices help save energy and money.
For more expert advice about efficient air conditioning systems, 2013 tax credits or other home comfort issues, contact Cox Air Conditioning and Heating. We have been serving Clearwater, Tampa, St. Petersburg, Palm Harbor, Trinity, West Chase and surrounding areas since 1958, and are happy to answer any questions.
Because the home is a confined space, indoor air quality can easily suffer. Dust, chemicals, pollen and mold spores all have the potential to cause health problems. Here is how you can have the best air quality in your home.
Keep out pollutants
Keep doors and windows shut on windy days and days when pollen counts are high. Use mats in front of all exterior doors and encourage all household members to wipe their feet. It is also wise to keep a separate pair of shoes as indoor-only shoes. Keep these by the door and change into them whenever you get home.
Clean for fresher air
Vacuum, dust and mop at least twice a week. This reduces dust mites, pollen and bacteria in the home. Don't forget to clean upholstery and drapes about once or twice a month.
Avoid chemicals
Many cleaning products and most air fresheners release harmful chemicals into the air. Substitute white vinegar, baking soda, lemon or hydrogen peroxide for safely cleaning most surfaces. The only exception is to avoid using vinegar or lemon on reactive materials such as marble or other stone.
Clean your filters
Your HVAC filters help reduce air pollution, but not if they are left dirty. Remember to clean or change air filters every other month or more often for cleaner air and as preventive maintenance.
Test for air problems
Have your home tested for radon, molds spores and carbon monoxide. All are serious air quality problems that can cause illness or death.
Keep humidity in check
Humidity increases mold, mildew and bacterial growth. If your home constantly feels humid, consider a dehumidifier.
Add houseplants
Many common houseplants act as air purifiers. Consider adding spider plants, Boston ferns and other plants to your home.
For more information about how you can have the best air quality in your home, please contact us at Cox Air Conditioning & Heating. We've been serving the area of Clearwater, Tampa, St. Petersburg, Palm Harbor, Trinity and West Chase since 1958, and look forward to helping you.
Air sealing your home is a cost effective way of improving energy efficiency and comfort because it decreases the amount of air that enters or escapes out of your home. According to Energy Star, homeowners can save up to 20 percent on heating and cooling costs by air sealing their homes.
Before you air seal your house
Prior to air sealing, you should:
Inspect for air leaks – You probably know where the obvious air leaks are, but to properly air seal your home, you'll also need to locate the least obvious air leaks. Hiring an HVAC professional to conduct an energy assessment of your home can provide you with a complete inspection of your home for air leaks.
Determine your ventilation needs for indoor air quality – Proper ventilation is important for an energy efficient home. Good ventilation helps control moisture to prevent mold growth and structural damage. A qualified HVAC professional can determine the level of ventilation that will improve your home's indoor air quality.
How to air seal a house

There are three components to consider:
Sealing leaks – Caulking, weatherstripping and spray foam are the most common approaches to sealing obvious air leaks such as around doors and windows. These methods may also be applied to hidden leaks in crawl spaces, attics and the basement.
Add insulation – Properly insulating your home is important when air sealing your home. The recommended level of insulation in your attic is about 12 to 15 inches.
Seal ducts – About 20 percent of the air moving through a home via its ductwork is lost because of leaks or improper sealing. An HVAC professional can repair your ducts with a duct sealant. Properly sealed ducts can keep your energy bills low and your home more comfortable.
To learn more about how to air seal your home, contact Cox Air Conditioning & Heating. For more than 50 years, we've proudly served the residents of the Clearwater, Palm Harbor, St. Petersburg, Tampa, Trinity and Westchase areas.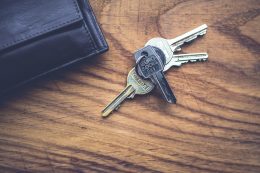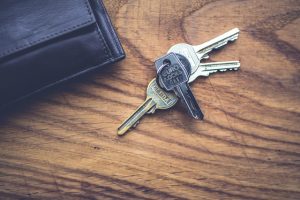 If you're leaving home this summer for a vacation, you'll no doubt want to focus on fun and relaxation. Rather than worry about your home, take the time to safeguard it before you leave. Focus your efforts on one of your biggest investments: the HVAC system.
Take these preventive measures to ensure that your vacation and your homecoming are stress-free:
Leave the air conditioning on, though set at a higher temperature than usual, to save money while you're gone. Pets will remain healthy and plants will continue to thrive if you set your thermostat around 82 degrees. You'll derive an important safety benefit by leaving your air conditioning on, too: You'll deter would-be burglars, who will assume that someone is home.
Change the air filter right before leaving home this summer. Think of it as an insurance policy against the air conditioner shutting down while you're gone if the filter becomes clogged with dust and dirt.
Leave the name and phone number of your go-to air conditioning expert with a trusted neighbor, just in case of an emergency.
With one of your biggest home investments duly protected, don't forget to take other safety measures before leaving home this summer:
Unplug all of your appliances, except the refrigerator. Don't just turn off your computers and laptops; unplug them to guard against power surges.
Shut off the main water valve to prevent flooding.
Turn off your water heater.
Unplug your garage door opener so that no one can enter your garage or your home through an adjoining door.
Lock all your doors and windows. Insert a pole in the track of all sliding doors.
Close your window treatments.
Set timers on several lamps, both upstairs and downstairs, to give the impression that you're home.
Ask a trusted neighbor to keep an eye on your home, collect mail and even park in your driveway intermittently to give the impression that someone's home.
When you're leaving home this summer, it's good to know that someone has your back while you're on vacation. Call Cox Air Conditioning & Heating and let us know how we can cover your back — and your home's big investment — to help you enjoy your vacation to the fullest.