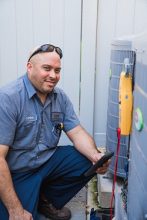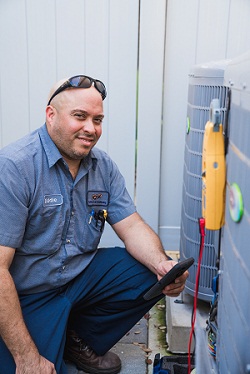 Since the turn of the 20th century, we've come to expect our homes, offices, and businesses to maintain a regulated, comfortable temperature. We're spoiled by cool air conditioners on a humid summer day and the blast of heat that greets us when we open the door on a frigid winter evening.
When Willis Carrier, a 25-year-old engineer, invented the first air conditioner in 1902, he could never have dreamed it would become a standard nationwide accessory.
It can often feel that your heat, ventilation, and air coolant systems come on, as if by magic. Yet, the reality is that each of these units is a complex maze of wires, tubes, and coils, not to mention the temperature-resistant fluids required to keep the system running smoothly.
HVAC technicians are professionally trained on each module, allowing them to inspect, assess, and repair any issues. There are many reasons why you should never attempt to self-diagnose or repair your systems when they aren't working properly.
Safety
Safety should always be your first priority. Heating, ventilation, and coolant systems can be dangerous if safety steps aren't followed. A trained, certified HVAC technician knows how to safely interact with the wiring and plumbing, both to protect himself and prevent causing irrevocable damage to your unit.
Knowledge Base
A fully trained HVAC technician completes two full years of education and hands-on training. The curriculum is rigorous, giving them opportunities to interact with a myriad of system failures, then practice solutions. Chances are that the person who shows up at your door has seen your HVAC issue before and can fix it efficiently.
Finances
If your system is under warranty, you run the risk of invalidating the coverage if anyone other than a certified technician addresses the issue. Moreover, trained HVAC staff know how to diagnose starting with the most commonly seen problems. Often, they're quick to spot, easy to resolve, and, best of all, not that expensive. Companies report that many home or business owners who try self-repair as a way to save money actually end up causing major damage to the system. In the end, they end up spending copious amounts to repair, or replace, the unit.
Specialized Tools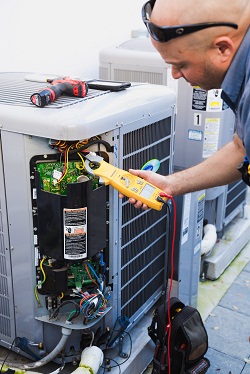 A Philips-head screwdriver and a hammer won't fix what's wrong with your system. HVAC technicians arrive on-scene with the specialized tools necessary to accurately assess the situation. When layman's tools are used on complicated heating or cooling systems, they can damage the connecting devices, causing even more issues.
Continuing Education
To maintain current certification, HVAC technicians must stay up-to-date on the most recent findings in the industry and renew their license annually.
Recordkeeping
When you hire someone from a reputable company they keep track of your system issues, complete routine maintenance on time, and "know" your system. This is especially useful when you call to report an issue. They have no need to duplicate past tests and can diagnose the new problem quickly.
If you're experiencing malfunctions with your heating, ventilation, or coolant systems, don't attempt to fix it yourself. Call a trained, certified, and experienced HVAC technician.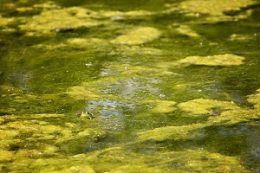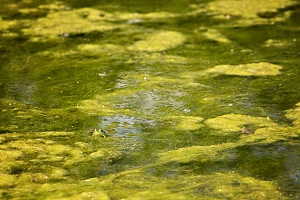 Mold is a living organism, a fungus that grows in a unique form under specific conditions. Simply speaking its name can cause a shudder of disgust. However, mold isn't inherently a bad thing. It has positive uses and is best known for its medicinal qualities in the antibiotic called penicillin. However, mold is also capable of causing a variety of mild-to-severe illnesses when unconsciously ingested over a period of time.
Mold lives on three things: water, organic matter, and heat. When the right moisture content combines with an ideal temperature around sheetrock, paper, or fabric, it creates mold growth. When these conditions persist over time, the mold spreads and evolves, often causing health issues. Take the time to learn the optimal growing conditions for mold so you can keep yourself, and your family, safe.
Water
Standing water is a perfect environment for mold growth. Algae is common in swimming pools, lakes, and ponds. Yet, because water exists in more than one state, it becomes a stealthy part of the recipe for mold in buildings.
Moisture control is key to preventing mold from growing in your home.
Depending on where you live, climate control can be a real challenge. If you live in a hot, dry area, your strategy for minimizing moisture will be different than if your landscape is extremely humid. Work with a trained HVAC technician to determine your home's ideal moisture level to prevent mold from growing.
Standing moisture is an ideal setting for the evolution of mold spores. This is often an issue in bathrooms and other water-heavy areas. The moisture needs somewhere to go and a way to exit your home. You may need to install either a humidifier or a dehumidifier to keep the moisture from becoming excessive.
Organic Food Matter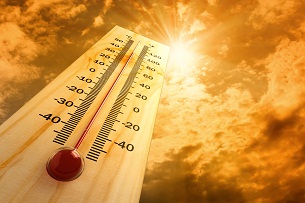 Mold is a living organism that requires food to survive and spread. Contrary to popular belief, a tidy, clean home can still grow large amounts of dangerous mold. This is because mold feeds on dead, organic matter that exists in every house, business, and apartment building. It "eats" wood, paper, cotton, or any other substance with a high organic content. Gone undetected, mold can slowly take over behind a wall, a plumbing structure, and even spread through the whole house. Due to its somewhat invisible nature, it's easy to miss the signs.
Heat
Heat is the most predictable of the three conditions that work in combination to grow mold. Mold generally doesn't grow in consistently cold environments. However, if you're located in a climate that is hot and humid at least part of the year, you may already have mold present in your home.
The ideal temperature for mold growth is at least 70-degrees Fahrenheit or 20-degrees Celsius. If you're in a region that's warm year-round, it's essential you hire a trained, certified HVAC worker to install an air-conditioning unit in your home. This is the first step to controlling mold growth and its ability to spread throughout your house.
Call a trained HVAC technician from a reputable company today. Have them do a thorough sweep of your home, both the interior and exterior, to determine your current mold profile: varieties, quantities, and toxicity. They'll create a plan to minimize the rate of growth and keep your family safe.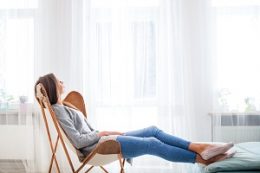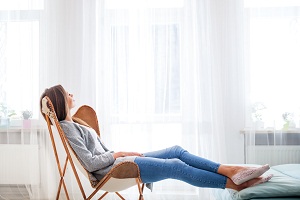 A well-insulated house stays relatively cool on a hot summer night and maintains a cozy feel on a chilly winter evening. Yet you've always known that if the air quality became too hot or too cold, all you had to do was twist your thermostat a bit in either direction.
The evolution of digital thermostats and wirelessly connected devices are taking home temperature regulation to a whole new level. Manual thermostats are being replaced with digital models with increasing frequency. Homeowners are choosing digital thermostats for a number of compelling reasons.
Programmability
No one likes the idea of wasting money, but that's exactly what you're doing when your house is vacant and the thermostat is still telling the heat or air-conditioning systems to regulate the temperature.
Imagine programming the device to make the house comfortable during the early morning hours before you leave and just before you return from work. In the intermittent hours your digital thermostat automatically adjusts the air temperature, reducing your fuel and electricity bill. You can even program your digital device to maintain a specific temperature when you go away on vacation, having it reset to your base settings just before you return.
Efficiency
Digital thermostat systems work in tandem with energy-efficient furnaces and air-conditioners. After installation and programming, the three devices work as one system, continually communicating with each other based on the settings you chose. Your furnace and air-conditioner are always at the ready, waiting for the signal from the thermostat to do their job.
The Process
Unlike a wired model, digital thermostats communicate with your air-conditioner without employing any moving parts. Instead, they use thermistors and semiconductors to measure air temperature. Digital devices are fitted with screens that always display the current room temperature, which mode is engaged (heat or cool), the day of the week, and in some models, a humidity read-out.
Based on the data the thermostat automatically triggers a virtual "switch" via a triad. The triad receives the signal, switching the current, and creates a change in air quality.
Savings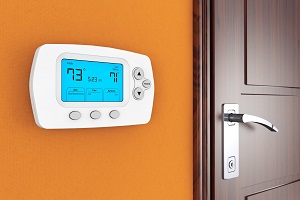 The statistics are clear. Nationwide, both homeowners and HVAC companies are reporting that homes utilizing smart technology thermostats are saving at least 30-percent off their annual heating and cooling bills. This is not only a significant savings when calculated over the course of a calendar year; it also indicates preventative savings.
Newer digital thermostats are able to signal the homeowner when something isn't quite right with their system. These tend to be quick service calls with immediate resolutions. Gone undetected, small issues can become massive malfunctions over time, costing far more than a service call fee (which may be covered under your warranty) and a few small replacement parts.
Accessibility
The smartphone in your back pocket gives you immediate access to nearly everything you need to run your daily life. And now, by installing a quick app, it can give you control of your digital thermostat too. Imagine leaving for a week-long business trip and not being sure you reset the system for your extended vacancy. Simply pull out your phone, open the app and made the necessary adjustments.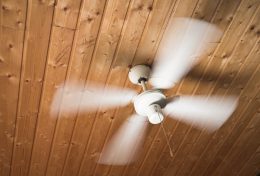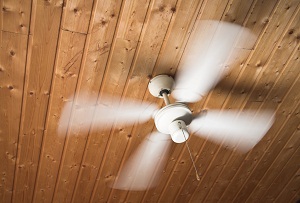 Ah, summer. There's nothing like it. Long sunny days marked by family barbecues, lounging by the pool, and paying massive electricity bills because you have the air conditioning running 24/7. If you're dreading the cost of keeping your house cool in the summer, you should know it doesn't have to be that way. Here are few steps you can take to keep those cooling costs under control.
1. Fans Still Work
Just because you have air conditioning doesn't mean you can't use a ceiling or area fan to keep things comfortable. When a fan is running, the wind chill effect makes you feel 6 to 7 degrees cooler, which means you can raise the thermostat a few degrees, thereby saving you a little money. Don't forget to turn off that fan, however, when you leave the room.
2. Turn up the Thermostat
Don't get in the habit of keeping the thermostat set to 65°. The idea is to keep the house as warm as you can handle. Start at 72° then gradually increase the heat until you no longer feel comfortable. Setting your thermostat to 78° instead of 72°will save you up to 18% on your monthly electric bill. Raising the thermostat further when you're sleeping or out of the house can also make a significant dent in your costs.
3. Keep Your A/C Systems in Good Shape
Your air conditioning will only work as well as its equipment is maintained. That means cleaning and replacing your filters once a month. If you have central air, be sure the unit's evaporator and condenser coils aren't covered in dust or leaves. Also, make sure any foliage is at least 2 feet away from the condenser. Simple fixes like these can save you up to 15%.
4. Avoid Generating Heat within the House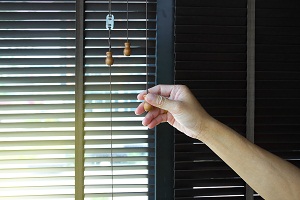 Your A/C system is working hard enough just fighting the Sun. The last thing you need to do is cook a big meal over the stove for several hours. Try and move the cooking to an outside grill whenever possible. If you're going to take a hot bath, use the bathroom ventilator fan to keep the room cool at its source so your A/C won't have to work overtime.
5. Leave the Shades and Blinds Closed
The sun is the problem to begin with, so you want as little sunlight within the home as possible. It's shocking how much of a difference you'll see in your electricity bill just by keeping the curtains closed. Hanging shades as close to the windows as you can and keeping them shut can reduce heat entering your home by as much as 45%.
Just being attentive and applying these simple tricks lets you have a great summer without suffering the sting of sky-high energy bills.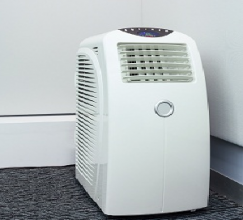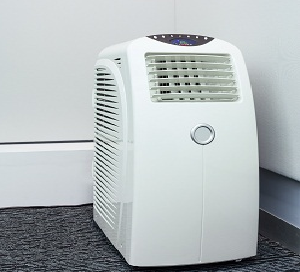 Most people believe having a clean home is a priority. They vacuum, sweep, and dust their homes regularly and, yet, their homes are still full of allergens, unpleasant odors, and dust. To make your house even cleaner, you need an air purifier. These devices use a system of fans to draw in the air around your home and filter it to remove hazardous airborne particles of bacteria, dust, and pollen. Read more to learn about the many advantages of using an air purifier.
Clean Air and Lung Health
Using an air purifier guarantees that the air in your home will be clean. According to the EPA, the air indoors is, on average, two to five times dirtier than the air outdoors, sometimes even more. An air purifier can remedy this and keep you and your family healthy. The effects are especially beneficial for the lungs. Regularly breathing in pollen, dust, dander, and other particles can have a negative impact on the lungs. You and your family members may experience long-term breathing and health issues, depending on how dirty the air is. With a purifier, you can ensure you're breathing clean air and your lungs will be healthy for a long time to come.
Remove Odors and Smoke
Air purifiers can also help to get rid of unpleasant odors in the home. All sorts of smells can fill a home, especially if you have kids or pets. Though you may love cooking and eating fish, you may not enjoy smelling it for the rest of the evening. An air purifier can help to remove odors all around the house. It can also help to neutralize the scent of smoke. Whether you have a smoker in the family, a fireplace, or an amateur chef who burns food frequently, this device can help. The purifier will trap the smoke before the smell gets stuck to your upholstery.
Pets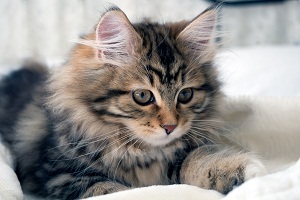 Though your pet is adorable, pets also release odors, dander, fur, and other allergens into the air in your home. Air purifiers can take care of these allergens before they settle around your home. This is especially helpful if somebody in the house has a pet allergy.
Dust and Other Allergens
As mentioned before, air purifiers can trap dust and other allergens that may be floating in the air. Unfortunately, there is no way to remove dust from your home completely. Even the cleanest homes will have some dust build-up. However, with an air purifier, you can catch a lot of the dust before it settles, leaving you with less clean-up to take care of. These devices can also trap other irritants, which can limit the impact of seasonal allergies. With a purifier, the whole family can breathe a little easier.
Combat the Spread of Bacteria and Germs
A good air purifier can remove up to 99 percent of airborne bacteria and particles like pollen and mold spores. When the air is cycled through the filters, the majority of these bacteria are removed. They can also prevent germs and illnesses from spreading throughout your home. Next time your child comes home from school with a cold, turn on an air purifier with a HEPA filter to neutralize 99.97 percent of airborne germs.