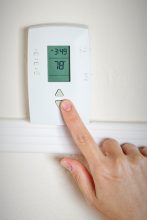 Getting ready for a serious getaway? You know you can lower your utility bill by adjusting the thermostat for short trips, but what about longer ones? Though the basic principle applies, there are a few issues to be aware of first. Here's a quick rundown to keep you on the right track: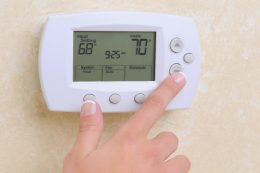 One of the big buzz words right now in HVAC is zoned heating and cooling. It's being touted as a great way to save energy by only heating the areas being used. But what is it and how well will it work in your home? Let's take a look.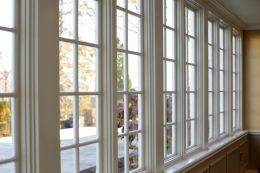 If you regularly bump up the thermostat to compensate for drafts, you may benefit from upgrading your home with modern windows. Even if you cannot feel a draft flowing into your home, the windows ma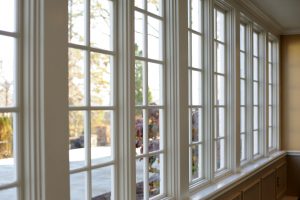 y be allowing heat transfer through the glass. Modern improvements to residential windows have dramatically increased their energy efficiency, which puts money back into your pocket over time. Here are the three main ways replacing your windows will end up saving you money.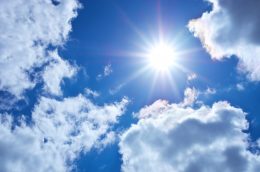 It's hard to imagine living anywhere, especially Florida, without the benefits of an air conditioner. But the air co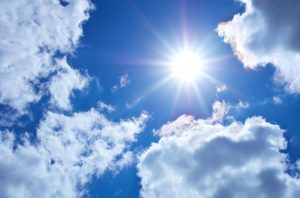 nditioner was only invented a little over 100 years ago and wasn't in common use until after the 1960s. How did people stand the summer heat before air conditioning? Here's a look at how our forebearers kept their homes relatively comfortable when the heat was on.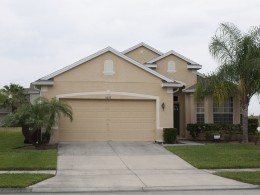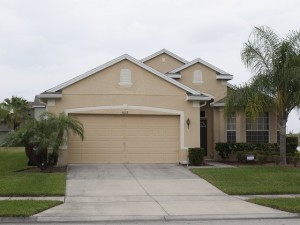 This winter, you may be looking for ways to save on your energy bill while staying comfortable in your Clearwater area home. Follow these simple steps to reduce energy costs, and you'll benefit from the increased efficiency of your home's heating system.
Reduce Thermostat Settings
The simplest step you can take to reduce heating costs is to reduce the thermostat temperature. Each degree you turn down on the thermostat can save up to 3 percent on your energy bill.
Try turning the thermostat down 10 degrees when you're away at work, or remember to turn the temperature down while you're asleep. Investing in a programmable thermostat can help manage these settings so you don't have to remember to turn the temperature up and down.
Reduce Water Heater Setting
Reducing the temperature setting on your home water heater can reduce energy costs, and you probably won't even notice the difference. Most water heaters are factory set to heat water to 140 degrees, but turning this setting down to 120 degrees won't be noticeable, even when you're taking hot showers. This reduction can save at least 6 percent in water heating costs.
Seal Air Leaks
Plugging air leaks is an simple yet effective step to take to increase comfort and efficiency in your home. Doors and windows are common areas where warm air is allowed to escape, while cold air seeps indoors. Target these areas with weatherstripping, an inexpensive solution which can go a long way in preventing heat loss.
Add Insulation
Good insulation is crucial in maintaining the comfort level in your home, so you want to be sure your home's insulation is at the proper level. The cost of adding insulation can be earned back in a year of energy savings. The correct level of insulation can save you up to 20 percent in your heating cost.
For more information about increasing your home's efficiency to reduce energy costs, contact us at Cox Air Conditioning & Heating. We've provided expert service to Clearwater area homeowners since 1958.
Image Provided by Shutterstock.com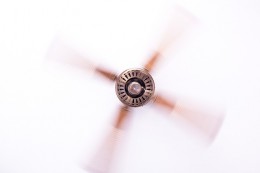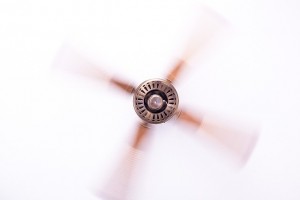 Energy savings in the summer months is a common goal of many Florida homeowners, but the following energy myths can actually sidetrack savings and result in higher maintenance costs and electrical consumption.
Setting the thermostat way down cools your home faster. This is a myth if you have a single-speed cooling system, which most homeowners do. The cooling output is the same whether it's set at 70 degrees or 80. The only kinds of systems that cool faster based on the cooling load are either variable-speed systems or those with a thermal expansion valve, found on newer, more efficient air conditioning equipment.
Closing off a room saves energy. This can be an effective way to reduce energy costs, but only if the room is small and far from the air handler. Shutting off a room's registers and closing the doors can increase the air pressure in the ductwork, which can force them apart. If your cooling system was properly sized when it was installed, closing off rooms can throw off the intended air balance in your home, possibly resulting in short cycling and other problems.
Turning the system off when you leave saves energy. In a climate like ours, this can backfire in higher energy costs and system wear. When you do return, your equipment will have to work much harder to remove the accumulated heat and humidity. Instead of offering energy savings, the reverse occurs and the long running cycle can damage your equipment. This doesn't mean, however, that it's not a good idea to turn up the temperature eight to 10 degrees when you're gone. A programmable thermostat will allow you to implement energy-saving settings for when you're not at home.
Keeping the ceiling fan on when you leave a room helps keep it cool. Ceiling fans move air, which is the only way they help you cool off. The perspiration on your skin dries faster when air hits it, creating the perception of being cooler. When no one is in the room, the fan is just using electricity without any cooling effect.
The pros at Cox Air Conditioning & Heating can show you a variety of ways to achieve energy savings with your air conditioner. We've provided superior HVAC services for Tampa-St. Petersburg-Clearwater area homeowners since 1958.
Image Provided by Shutterstock.com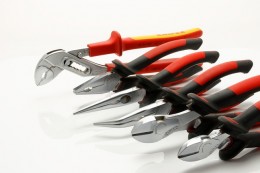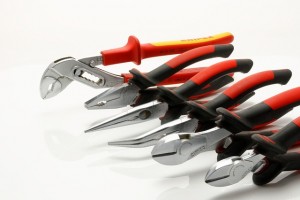 When the summer heat turns on, your air conditioner should as well. During those hot Tampa-Clearwater days, you count on having a cool home to find relief in. When untimely problems occur, resolving the issue quickly becomes your main household priority. The good news is that some A/C problems are relatively easy to take care of and don't require the know-how of a professional. Fixing the problem yourself is not only faster, but will save you money. Learn about some common A/C problems and what steps you should take to try and remedy them.
Common A/C Problems and How to Fix Them
The following A/C problems often have a simple solution that any person can handle. If the suggested course of action doesn't fix the problem, or if the mentioned issues don't apply to you, professional help is likely the way to go:
Your system isn't cooling your home well enough. Check the air filter and replace it if it's dirty. Or try lowering your thermostat by five degrees. If that doesn't help, examine your evaporator coil. If it's coated in dust, cleaning it may repair the issue. If not, your unit may not be the right size for your home. Also, be aware that achieving a very cool environment can be difficult in extreme heat.
The A/C is running, but not cooling your air. You should starting by checking your thermostat settings. Try the heating mode on your thermostat; if that doesn't work, it probably means the problem is in your thermostat rather than your air conditioner. Look at the indoor and outdoor coils to make sure dirt and dust aren't interfering with the heat-exchange process. Other causes, such as a faulty compressor, will require professional help.
The whole system just isn't working. Look for a tripped circuit breaker or blown fuse. The last thing you can try is lowering the temperature by five degrees to see if that triggers the system's start.
For more tips on fixing A/C problems in your Tampa-Clearwater area home, or to schedule the help of a professional contractor, please contact at Cox Air Conditioning & Heating anytime.
Image Provided by Shutterstock.com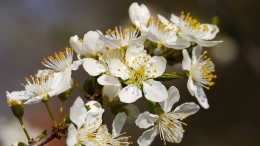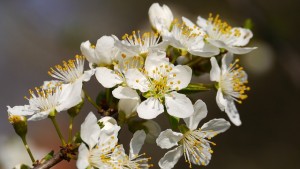 Summer is fast approaching. Residents in some parts of the country would laugh at that statement, but here in Clearwater, FL, area, we know to prepare for its arrival in just a few weeks. That makes now the perfect time for Tampa area homeowners to schedule routine preventive air conditioner maintenance. This way, you can be sure that your air conditioner is ready to handle the heat and humidity we'll get this year. Once the summer heat, rain and thunderstorms get started, your HVAC contractor will be very busy. Don't chance a long wait for service.